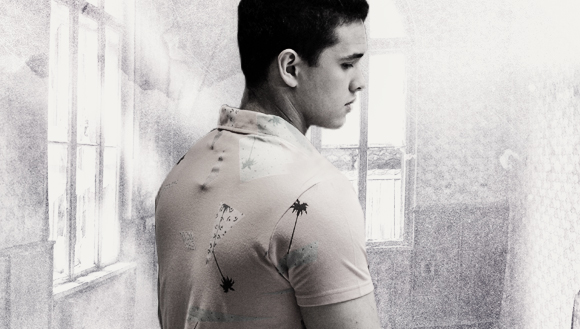 It's funny I had my first boyfriend before I met you. And it's funnier that I saw you a month after we broke up. I still remember that time you walked passed by me—how the hot air turned into cold breeze, how the smell of dust suddenly didn't matter since in those few seconds of that moment; you were all that mattered. I still have that look on your face in my mind. You were dull and lonely. You wanted to escape the reality around you.
And I just crashed without knowing because then soon I realized I was falling in love—for the first time.
I tried to ignore how my heart was reacting. It wasn't right. How come I felt that way for you when I didn't feel that way for my ex-boyfriend? I panicked. I hated myself for blinding my heart for what true love really meant. I laughed since what I thought about love was fake, a facade that was only in love by the thought of it.
ADVERTISEMENT - CONTINUE READING BELOW
READ: First Love
You, dear first love, taught me that what we thought as our first love wasn't real until you actually met them. And I met you.
ADVERTISEMENT - CONTINUE READING BELOW
What was sad in the whole story was that you didn't feel the same. That moment of tears trapped me in a different world. I was scared again because just then I learned how painful real love is. How much it can break you into pieces and can only mend a part of it. The bandage wasn't that strong to protect the bruises and I felt them for years.
You opened my eyes to a night full of stars and every shooting star represented how I felt for you—burning, crashing, and dying. All the bright and twinkling wonders were your eyes and my feelings combined too far away from each other and that's why you never noticed me. All I could do was wish.
ADVERTISEMENT - CONTINUE READING BELOW
I won't forget how you walk in the hallways, how much you love your grey hoodie, how much you wanted me to fall for another guy. Because we both knew I was just a friend and it sucked a lot for me to experience all this from you.
Now I'm looking at the stars again and I remember your eyes. But this time, all I can wish for isn't for you to feel the same anymore, but for me to forget what this real first love is. I wish you weren't mine. If only I knew from the beginning that it would hurt this much. I wish I never knew how to love.

ADVERTISEMENT - CONTINUE READING BELOW
But I thank you for everything. I thank you for the midnight thoughts that made me burst into tears. They taught me how it felt to be broken but at least I learned, so that when I experience true love next time, I can cry again but feel less pain. You gave me a memory that hurt and was too unforgettable yet it's okay. You taught me how to love and be broken at the same time. You showed me the real world when no one else could. You made me stronger and wiser. So, thank you.
Next time we see each other again, let's talk. Let's laugh over ruined fantasies and be glad for reality. Let's smile for the partner we might hopefully have soon.
I'm happy I met you. I'm happy I saw you on the morning of February 24 and let me realize that love at first sight does exist and that anyone can move on from their first love and most painful heartbreak.
ADVERTISEMENT - CONTINUE READING BELOW
I will forever love you but that doesn't mean I won't let go. It's just that I will always love you and be glad that I met you.
Sent in by Nikki Regalario. Got your own story to tell? Drop us an email at candymagazine @gmail.com! We'd love to hear what you have to say. If you're lucky, you just might get published in this space, too! Please indicate if you want to remain anonymous. We're also looking for artwork and illustrations to use with the stories, so please send some in if you want to be featured!