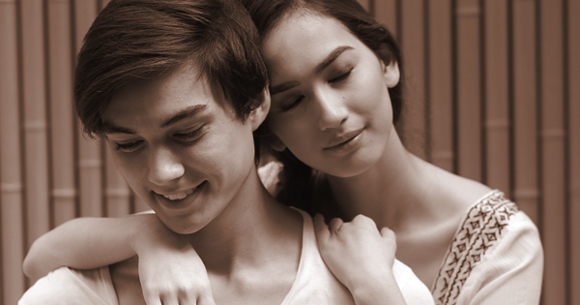 We were best friends since high school. I'm an average girl and you're this average guy. We did almost everything together but it never crossed my mind that I'd fall for you.
I knew every girl you liked. I even became friends with them because we were always hanging out and you'd always bring them. They made you happy and I was happy for you.
We went to the same college together. We were so inseparable that people started to ask if we were together. The answer was always "no" and it didn't hurt to say that because you were really just my best friend.
You knew I was in love with your best friend since high school and I knew you had a girl you liked. I was heartbroken but I moved on from my one-sided love but yours stayed. We talked every single day. You were the person who's making me happy again. You brought me back. Slowly, I realized I was falling for you. I tried to deny my feelings but they kept getting stronger.

I listened to you talk about her every day. It hurt and I'd wish I was her. I hid my feelings for months until one day you told me you were over her. A spark of hope lit up inside me. "Maybe this is my chance.", so I confessed. But you didn't love me back... We drifted apart.
ADVERTISEMENT - CONTINUE READING BELOW
Then I saw you at the school party. I thought I was over you. God, I missed you. I tried to shrug my feelings off and talk to you like always but it felt like we were two people standing on glass, slowly breaking with every step we further take.
READ MORE:
To the Best Friend I Secretly Loved
To the Boy Best Friend I Love
Cuties and Sweets: Let's Talk About Girl and Guy Friendships
Sent in by Pau Pascual. Got your own story to tell? Drop us an email at candymagazine @gmail.com! We'd love to hear what you have to say. If you're lucky, you just might get published in this space, too! Please indicate if you want to remain anonymous. We're also looking for artwork and illustrations to use with the stories, so please send some in if you want to be featured!