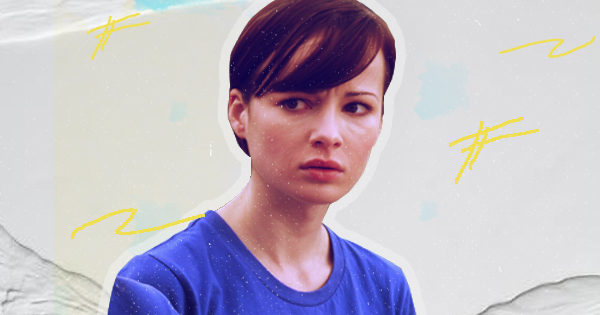 Don't hate yourself. Don't look into the mirror and wish you were this or that. As cliché as this may sound, love yourself and embrace your flaws, every single one of them. One day a guy's going to love you just the way you are. Sure, heartbreak is inevitable but remember that every heartbreak is one step closer to a Happily Ever After.
The One will listen to you rant about how torn you are by a book you've just read and support you as you mourn the death of a fictional character. He will answer your every question while you guys are watching Lord of the Rings and he will do so with utmost patience. He won't care if you sing your lungs out even if your voice is terrible because he knows it's your favorite Beatles song. He'll even gladly sing along. He's going to listen to you whether or not you're being serious about discussing the history of Hogwarts. He won't even mind when you ask him things like "Why is 'w' not called double-v"? He'll tell you things you've never noticed about yourself like how your cheeks turn bright pink when you laugh out loud or how you pretend to be sleepy when in reality, you're just sad. When he does something stupid accidentally, you won't even know it was anything but accidental. He did it to make you laugh, because if doing something stupid is what makes you smile, then he'll gladly be the clumsiest man on Earth. When other guys call you pretty, he'll sneer because to him you're not pretty, you're beautiful. And he'll do anything he can if it means you'll be happy.
ADVERTISEMENT - CONTINUE READING BELOW

You guys might think this is cheesy and unrealistic but there's this girl whose story will contradict that. She had untameable hair (even if her hair was straight), braces, glasses, acne, and overweight. She was not popular. She was invisible, but that's how she liked it. She didn't think she much. She fell for one of the popular guys at school. Years passed and now she that she's grown-up, she lost the braces, the weight, the glasses, and everything else that came with her awkward phase in life. She found out that the guy she liked—still likes—reciprocated her feelings, not now but long ago, when she despised how she looked. He liked her even then when she wasn't popular, when she didn't think she was much. She wondered how anyone could like her, she had nothing. It's not that no one liked her, she just didn't like herself.
As I'm writing this, I'm hoping wherever she may be right now, she'll realize she's worth more than she realizes. For those non-believers of love, not all guys are bad. You just have to find the right one.
Sent in anonymously. Got your own story to tell? Drop us an email at candymagazine @gmail.com! We'd love to hear what you have to say. If you're lucky, you just might get published in this space, too! Please indicate if you want to remain anonymous.