Features
From Our Readers: To The Girl Who Secretly Loved Me Throughout High School
This time, from his point of view.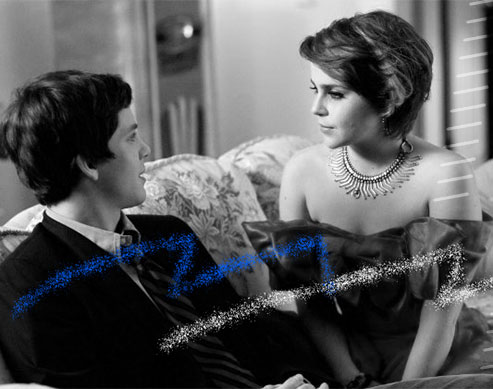 PHOTO Summit Entertainment
The celebration's over. I don't know why but I have this urge to stay here for a while. I smiled at the mist dark sky. I glanced to my left and saw a very familiar face. A girl who doesn't stand out, but had an aura of a glittering personality. She was my classmate from the very first year up to the last.
It's funny how I still remember the first time we ever talked. It was a very short conversation about our Science assignment. You weren't the sassy mature girl noticeable by guys but there was something in you that was very unique. Like your smile that can brighten anyone's day, the way you blush when you have to go in front of the class for some reporting, and the way you bite your fingernails when you're tense.
I heard that you liked me. That time, I caught you stealing glances at me. I'm sorry. I don't even know why I'm apologizing. Was it because when I had a girlfriend in Sophomore year I saw you clench your jaw and resisted the urge to cry?
ADVERTISEMENT - CONTINUE READING BELOW
You have to know that you're beautiful. That you don't deserve someone like me. I was afraid that I might hurt you. Well honestly, I liked you, too, but not in that way.
Do you remember the breakup? Everyone knew that the breakup devastated me and maybe you did, too. I was in deep misery back then. I became grumpy. I became cold. I became a person that even I, didn't understand. I stayed that way for as long as I wanted to. But there were realizations. You kept liking me even when I was in my darkest. You stayed. I know you did. Maybe you're just as hurt as I am seeing me like this, limiting myself from the pain, limiting myself from loving again, limiting myself from seeing you. I was too dumb to realize that just recently. It was too late. We'll be parting ways already.
I don't know if I should try talking to you, run towards you, and thank you for being a part of those years. Those wasted years. But I chose to look at your face from this distance. You look like a princess in your black gown. Maybe you don't stand out, but you don't have to. Maybe after these days, we would bump into each other and continue the unfinished story. Or maybe, we'll let each other live our lives. I don't know.
ADVERTISEMENT - CONTINUE READING BELOW
"Please let her meet a man that would love her as much as she would. Let her stay the strong girl she is." I whispered.
Read To The Guy I Secretly Loved Throughout High School.
Written by Danielle Anne Gonzales.
If you're desperate for a cut, YouTube is your best friend.
She recently sang it again during an Instagram Live with husband Taylor Goldsmith!
They also had a short jam session!
"I was genuinely afraid I would die, because that is what it felt like."
If you haven't already picked up on that.
It'll be just like the good, old days-except now, you can watch it any time, anywhere.
Molo has since posted his public apology online via Instagram stories.
Finally, something to look forward to.
This is just heartbreaking.
For "a different kind of positive," as designer Ram Silva puts it.
All you need is coffee, hot water, and milk sugar is optional!