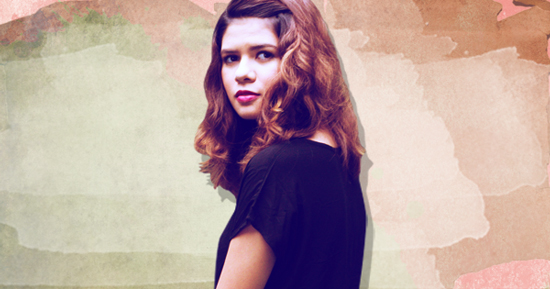 The problem with moving on is that you can't. Well, not in the fastest way like you wanted to, anyway. Just because you've declared that you're finally moving on, doesn't mean you can instantly forget about how he killed you that night when he said that it's over.You don't just forget about how he crushed your dreams of forever and Happily Ever After. You don't forget how he screwed you over and left you broken beyond repair.
There really is no easy way out, because moving on is a long and tedious process, a tough battle that you have to face and it all starts with ACCEPTANCE. You need to start accepting that it's over and that he's never coming back. As sad as it may seem, the truth is the only person you can depend on to pick up the pieces of your broken heart is yourself. So let reality sink in and start moving forward by letting go of the memories that hurt. Let go of all your excess baggage, because you owe it to yourself to get your life back together.
READ: Dear Heartbreaker
If you need to go through the pain to get through it then do it. Let it all in and succumb to the feeling of emptiness and brokenness. Allow yourself to feel how much it hurts, allow yourself to go through the pain, allow yourself to drown in misery and despair pondering day and night on what went wrong and why it ended, allow yourself to cry, allow yourself to remember all the good and bad memories you had together, allow yourself to go through all of these until such time that it no longer hurts and the thought of him and the all the painful memories doesn't bother you anymore.
ADVERTISEMENT - CONTINUE READING BELOW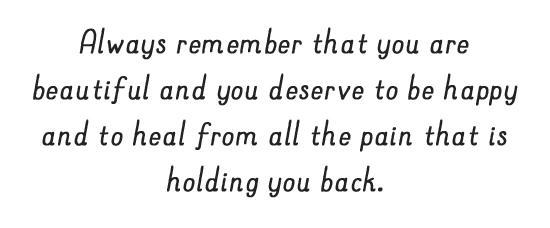 I know that it's easier said than done and that it will take the utmost amount of carbs and friends before things start to feel right again, because of course your heart won't heal in a day. But trust me when I say this: You can move on! Maybe not now, but in God's perfect time. Always remember that you are beautiful and you deserve to be happy and to heal from all the pain that is holding you back.
Written by Louella Vanessa M. Quijano. Got your own story to tell? Drop us an email at candymagazine @gmail.com! We'd love to hear what you have to say. If you're lucky, you just might get published in this space, too! Please indicate if you want to remain anonymous.