Features
From Our Readers: To the Girl Who Hasn't Forgiven Herself
It's okay to blame yourself for awhile, but don't get stuck there.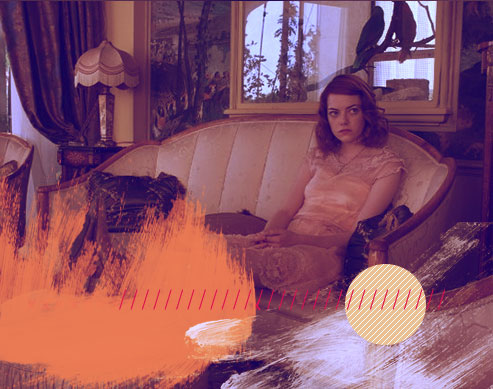 PHOTO Gravier Productions
You smile and laugh a little as they talk about what happened. You couldn't really process their words inside your head because all you could ever think of was how much more you could have done to save yourself the heartbreak You couldn't help but remind yourself of the signs you missed and the chances you didn't take. That maybe, you could've said more "I love you"s. Perhaps, you could have given him more of your smiles, reminded him more of how thankful you were, and let him hold your hand more often.
But then maybe, you could have ignored him the first time he said "hi." And by then, maybe you never would have known more about him and the thought of him being different from what people thought of him wouldn't even cross your mind. That maybe if you were just stronger, you wouldn't have even entertained the thought of giving it a try.
ADVERTISEMENT - CONTINUE READING BELOW
You think of all the things you could have done to save it. You could feel sorry for yourself for not doing enough (when in fact you've done everything); for ignoring the signs; for failing to listen to what other people told you; for letting him in your life. It's a never-ending thought that no matter what you conclude in the end, it doesn't change a thing. It never will. Because at the end of the day, you are still broken and constantly blaming yourself could never fix you.
CONTINUE READING BELOW
Recommended Videos
So you have to forgive yourself. It's okay to blame yourself for awhile, but don't get stuck there. You have to let yourself become free from the burden of blaming yourself for a heartbreak that, perhaps, was meant to be. It cannot be undone. But what you can do is to stop it from holding you back and just let it go.
ADVERTISEMENT - CONTINUE READING BELOW
Here's to the girl who, for the longest time, secretly blamed herself for everything. To the girl who had a hard time finding peace in her heart. The girl who deserved all the comfort she needed when she was flooded with all her regrets. You have to remember that soon, if not now, you have to forgive yourself. And I hope that when that day comes, you'll never have to feel sorry for yourself ever again.
Here's to you.
Written by Amber Lyne Bernabe. Got your own story to tell? Drop us an email at candymagazine @gmail.com! We'd love to hear what you have to say. If you're lucky, you just might get published in this space, too!
His tweets are forever benta!
Big Boss is back-now as a pilot slash space debris salvager and a lawyer slash Italian mafia consigliere!
She found out about the casting call through Facebook.
Their songs are perfect for days when you need a little pick-me-up!
It's a local pottery studio located in San Juan.
The three movies are filled with them!
Here's what you need to know.
Plus, other things to know about the content creator and entrepreneur.
It comes in three different colors!
Professionals in data science and analytics are in major demand in the Philippines.
From The Candy Bulletin Community