Features
From Our Readers: To the Girl Who Has Always Felt Inferior
Maybe you haven't accomplished as much as they have. Maybe you haven't made your mark on this world yet. And that's okay.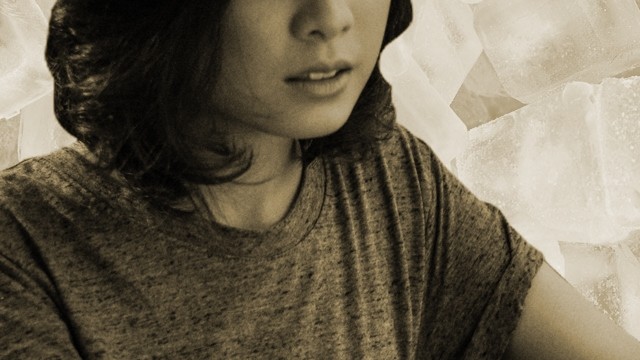 ART Trixie Ison
I saw you look at the many famous and big names around you. I saw you in a state of wonder and admiration, as you looked at all the accomplishments attached to those names. I saw you daydream about them all—the people you admired, the work they do, the many things they've achieved. Each time, your eyes shone so brightly and your smile lit up your whole face. I saw your eagerness and your excitement. You looked as if you were so ready to take on the whole world.
Then I saw you frowning at what looked like your own blank canvas. I saw you go from the eager beaver to the dejected dreamer. What happened? I saw how you stayed up late into the night thinking that you'd never be like those people with big names and fancy titles. I saw you crying out of frustration, unable to lift the heavy veil of doubt clinging on to your shoulders. You were desperate to make sense of the things in your life—all the paths you've taken so far, all the decisions that led you to where you stand now, all the chances you took and let pass. You started going through the list of things you knew in yourself you were good at. And then you scratched off most of them, convinced that no matter how hard you try, you will always be inferior to everyone else.
ADVERTISEMENT - CONTINUE READING BELOW
CONTINUE READING BELOW
Recommended Videos
But you're forgetting something here.
You're right. Maybe you are inferior. Maybe you haven't accomplished as much as they have. Maybe you haven't made your mark on this world yet. And that's okay. That's the point–you haven't yet. You may be inferior now, but that fate isn't set for all your lifetime. You'll still get better and better. You're right, there are thousands of big names out there. But so what? There always will be. The point is not to compare yourself to them and their achievements. The point is to remember that each of those people started with a blank canvas themselves, also looking at the big names before them, just like you are right now.
You still have a lot of space in your life to fill with meaningful experiences, great opportunities, and countless achievements. You're still going to grow as a person. You're still going to learn as much as you can. And all those are so you can fill your canvas and make your name as big as you want it to be.
ADVERTISEMENT - CONTINUE READING BELOW
So be patient with yourself, my dear. Success does not happen overnight. Be patient throughout all the little mistakes, the rejections, the moments of embarrassment, and the setbacks. Have the courage to take on challenges and scary opportunities, for the things that are out of your comfort zone usually take you to places you never imagined yourself reaching.
There will be times when you will meet disappointment and failure. Remember, it's okay to feel sad once in a while when you come across them. Just don't forget to keep moving forward. That's secret to getting where you want to go. It's no use dwelling on the past missteps. What's important is that you keep going. Keep trying. Keep learning.
For as long as you keep this attitude and outlook, yours is already a big name in the making. There's no doubt about it.
ADVERTISEMENT - CONTINUE READING BELOW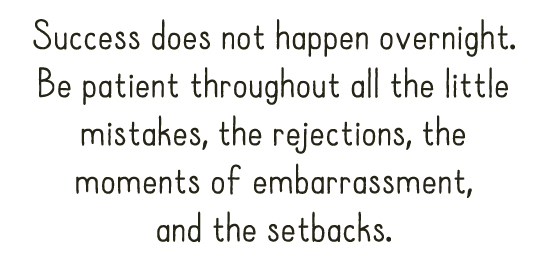 Sent in by Julieanne Tabilog. Got your own story to tell? Drop us an email at candymagazine @gmail.com! We'd love to hear what you have to say. If you're lucky, you just might get published in this space, too! Please indicate if you want to remain anonymous. We're also looking for artwork and illustrations to use with the stories, so please send some in if you want to be featured!
ADVERTISEMENT - CONTINUE READING BELOW
Yup, a million girls would really kill for this job.
They have unique beverages you won't see in most coffee shops.
These organizations strive to raise awareness and initiate change in their various advocacies.
We love the cartoony details!
Here's the story behind FASH.
Time to unwind with 1/2 of the Gaya sa Pelikula love team.
Everyone has gone digital.
She's playing the role of Star Vixen!
I didn't know I needed this until it came out...
They share tips and stories of their ups and downs to motivate you throughout the process.
Bookmark these fashion formulas to make the most of your one-piece swimsuits all year round!
From The Candy Bulletin Community