Features
From Our Readers: To the Girl Who Bullied Me
I have nothing left to say except until this day, I despise what you did.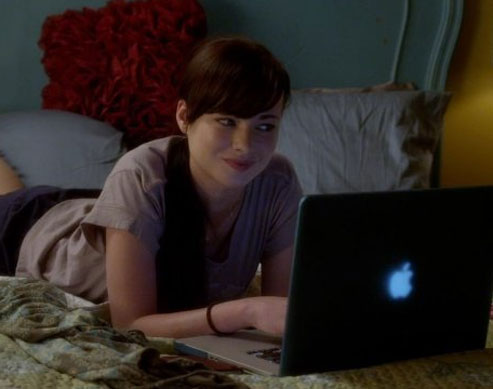 PHOTO MTV
You probably wouldn't even think of yourself as a bully. If you think this post is about you, you're probably right.
I don't hate you, but I don't like you either. I try to tell myself that maybe you had your issues. Some part of why I was the recipient of your awful words was probably because I was everything you weren't. I couldn't think of anything else. You were a person who was probably trying to figure out who you were at that time.
It's funny how people always see you (at least in hindsight) as the girl who laughs a lot and just knows how to have a good time. You probably looked at me as the too-good-to-be-true girl and you were just waiting for that perfect mistake to prove yourself right. The thing is that I never made that mistake. I didn't care about what you and your friends thought or said. It's pathetic even whenever I look back at how you tried to put on a concerned face. Not even a perfected smile that reaches the eyes could hide your fake-ness from me. I just watched you say and do terrible things because what else was I supposed to do? Call you out? Say it to your face how mean you were? I probably would've. If I cared, but I didn't. Not in the slightest. Because I didn't know you. Despite you being a really mean person to me, I didn't have the right to judge you. And that's the truth. But I hoped you knew that, too. I hope you knew that you didn't have the right to tell me that I was in a bad situation. You didn't have the right to tell everyone my business. You didn't have the right to tell anyone at all about me because you didn't know me. You're not my friend, and so you weren't going to be credible enough. You were just making a really bad reputation for yourself. And to me, you were just a bully who had issues.
ADVERTISEMENT - CONTINUE READING BELOW
CONTINUE READING BELOW
Recommended Videos
I didn't think people like you existed. It amazes me. It truly does. I didn't think people actually did the head-to-toe look kind of thing when a person walks into a room. If you thought I was going to feel horrible about myself, I didn't. I never truly did. I was happy. I was living my life. How I lived it didn't concern you in the first place. So you can just imagine my great wonder as to why you thought it was a good idea to spread rumors about me, or make fun of me on your Facebook account.
I have nothing left to say except until this day, I despise what you did. I do not despise you as a person. Because I do not know and you didn't know me either. I hope you read this and I hope you know that this is for you. Because if you don't, I would feel even more sorry for you. I hope you're happy though. So that you don't have to do these things to someone else. Because we all have issues and we all make mistakes, but it's never okay to think we already know a person just by those things. I hope you've had yourself figured out, and I hope after reading this post you also realize that what you did was not right and that you were in fact a bully to me once. But I forgive you, and I hope one day you forgive yourself, too.
ADVERTISEMENT - CONTINUE READING BELOW
From The Girl with the Biggest Smile You've Seen
Got your own story to tell? Drop us an email at candymagazine @gmail.com! We'd love to hear what you have to say. If you're lucky, you just might get published in this space, too!
Yup, a million girls would really kill for this job.
They have unique beverages you won't see in most coffee shops.
These organizations strive to raise awareness and initiate change in their various advocacies.
We love the cartoony details!
Here's the story behind FASH.
Time to unwind with 1/2 of the Gaya sa Pelikula love team.
Everyone has gone digital.
She's playing the role of Star Vixen!
I didn't know I needed this until it came out...
They share tips and stories of their ups and downs to motivate you throughout the process.
Bookmark these fashion formulas to make the most of your one-piece swimsuits all year round!
From The Candy Bulletin Community