Features
From Our Readers: To the Girl I Was in the Past
You can't be someone you're not.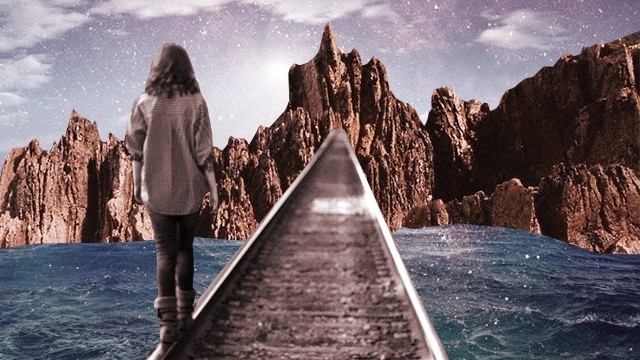 ART Trixie Ison
How's it going? I hope you've stopped crying yourself to sleep. Walking in class looking like a panda isn't exactly adorable. What is it this time? The unending pressure or the quest in finding your self-worth?
You weren't exactly the perfect daughter. But before you get mad at me, hear me out first. I know how it feels to have your efforts crushed like a tin can right before your eyes. And I know you've been trying so hard to satisfy your parents' unreachable expectations. You can't be someone you're not. You can't make yourself as someone they want you to be. I can't even count your achievements using fingers in my hands and feet altogether yet it wasn't enough. In their eyes, all they'll ever see are the disappointments you've brought them. They wanted to have a perfect daughter, and you struggled to become one. But dear, you're just 15. Just a teenager in the middle of an expedition—an expedition of finding your own self.
ADVERTISEMENT - CONTINUE READING BELOW
You never felt like you were enough. That you never will be. And these kept you from feeling like you deserve something-anything. But dear child, you deserve everything this world could offer. You deserve to love and be loved. You deserve happiness. But you're afraid to fly knowing that even your mother eagle is waiting for you to fall. But this shouldn't stop you. Know this: you can never please everybody. And though it may hurt, that can include your own parents. But that's okay. You're okay. You'll grow up as a strong-willed woman. For your best dojo was located in your own home. The best training came from your family.
CONTINUE READING BELOW
Recommended Videos

ADVERTISEMENT - CONTINUE READING BELOW
You must be feeling tired now. You must be eager to grow up already and prove your worth. But honey, you have to enjoy your youth before you step into reality. Being a grown-up would make you miss this part of your life. Keep your problems in the closet and visit them when you get older. You're too young to worry about these. What you have to do now is to let people in and follow your heart's desires. Be yourself. Be reckless. But also keep yourself guarded. Never stop yourself from experiencing the things you want. And never cage yourself from the feelings you want to feel. Feel free to express who you are and to speak what's in your mind. You can't always let them dictate what's right and wrong. You're not a puppet. You're a blossoming sprout in the midst of spring. Be strong and soon you'll be a beautiful flower with thorns.
ADVERTISEMENT - CONTINUE READING BELOW
Lots of love,
Your future self
READ MORE:
A Letter to My Old Self
10 Things You Should Learn How to Do By Yourself
You've Forgotten the Promise You've Made to Yourself

Sent in anonymously. Got your own story to tell? Drop us an email at candymagazine @gmail.com! We'd love to hear what you have to say. If you're lucky, you just might get published in this space, too! Please indicate if you want to remain anonymous. We're also looking for artwork and illustrations to use with the stories, so please send some in if you want to be featured!
Alden is using his quarantine hobby for a good cause.
Before becoming the actress that she is now, Anya Taylor-Joy started out as a model.
Honestly, are you even surprised?
"I still failed so many more times after that, but I kept going."
UP placed 69th, beating out over 600 other universities in Asia.
Plus loads of Korean content!
Yup, the award-winning Filipino chocolate brand!
Remember Tiffany Grace Uy?
You can still donate to the cause.
He was a topnotcher, not once, but twice.
This means a grade of "4" or "5" shall not be given, according to the UP Office of the Student Regent.
From The Candy Bulletin Community