Features
From Our Readers: To the Boy Who Says He Loves Me
I'm not one to believe easily when a guy tells me that he likes me.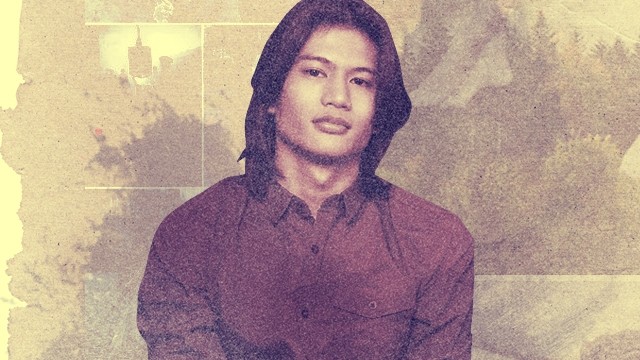 ART Trixie Ison
I remember your friends telling me that you like me but never I heard the words from you. I didn't believe them because I was naive and innocent enough to see through your actions. I thought it was just a friendly act from you.
I'm not one to believe easily when a guy tells me that he likes me. I mean, what's to like about me? I'm not pretty. I'm weird. I'm moody. I don't talk much. I'm boring. And sometimes you'll see me just spacing out. Your friends will always tell me how much you like me, which I always doubted. I'm sorry. I'm just like this. I'm pessimistic and I keep on making myself believe that it's impossible for a guy to like me in a romantic way.
READ: Do You Believe In Signs?
We became closer and that made me feel more confused, more terrified. I actually didn't want to entertain your feelings. Well, until now I'm still doubting myself. They are right though. I will never know how this will end if I won't give it a chance. But are you worth it? Will you be worth the risk?
ADVERTISEMENT - CONTINUE READING BELOW
Believe me when I say I want to try. I want to give it a go and see if you can make me happy. But then, the pessimistic side of me will contradict this.
CONTINUE READING BELOW
Recommended Videos
There are a lot of reasons why I should not pursue this. First, I don't feel anything special towards you. It might change as time goes by. Second, you're way younger than me. Maybe three years younger? I don't even know your age! As early as now, I want to say sorry. I'm apologizing now because I don't think I will be able to introduce you to those special to me. Will you be fine as my little secret? Will you be able to wait until I am ready to show you off to the world? I'm sorry. Third, I don't trust myself to be in a relationship. I don't think I'm girlfriend material at all. I grew up trying to be independent and there will be times that I will push you away. There will be times that I won't give you the rights of a boyfriend. I might not want you to pick me up or to accompany me home. I might not text you every time and maybe, there will be days that you just won't see me. And the list goes on but I won't say it anymore because it will just give me more reasons not to continue whatever this is between us.
ADVERTISEMENT - CONTINUE READING BELOW

READ: Thoughts at 3AM
I'm not actually worried about me. Well, maybe a little but I don't really care if I get hurt. I'm worried about you. Will you be able to keep up? Will you stay even if I am not the kind of girl you think I am? Will you stay even if I hurt you, intentional or not?
ADVERTISEMENT - CONTINUE READING BELOW
Sent in anonymously. Got your own story to tell? Drop us an email at candymagazine @gmail.com! We'd love to hear what you have to say. If you're lucky, you just might get published in this space, too! Please indicate if you want to remain anonymous. We're also looking for artwork and illustrations to use with the stories, so please send some in if you want to be featured!
Put these titles on your watch-list.
A capsule coffee machine for P2,999? Sulit!
It takes five people to make one!
See how this homeowner carved out an office space in his tiny bedroom!
His tweets are forever benta!
Big Boss is back-now as a pilot slash space debris salvager and a lawyer slash Italian mafia consigliere!
She found out about the casting call through Facebook.
Their songs are perfect for days when you need a little pick-me-up!
It's a local pottery studio located in San Juan.
The three movies are filled with them!
From The Candy Bulletin Community