Features
From Our Readers: To the Boy Who Once Kept My Secrets
Now you've become one.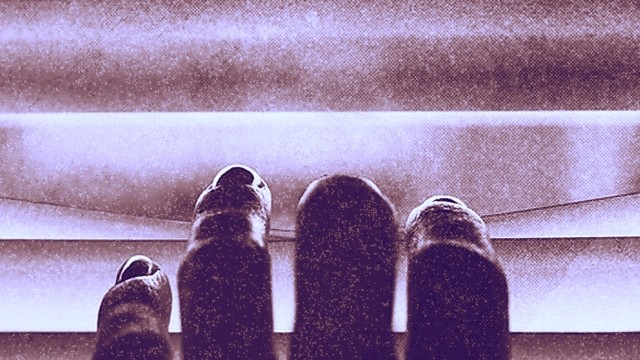 ART Trixie Ison
It wasn't supposed to be like this—I wasn't supposed to feel anything more. I wasn't supposed to think that you were going to be there close to me forever. I wasn't supposed to hope that you'd look for me when you're trapped in an unfamiliar maze or a hazy bubble. I wasn't supposed to assume that I would be the one you'd call for help in your desperate and darkest times.
But I did, and look where it got me.
You were my confidant; and among the sea of people, it was you that I chose to be honest with. I even trusted you more than I trusted myself. Funny, because I didn't know how it started—how you noticed me and talked to me because I am honestly the kind of girl any popular boy would usually ignore. I'm not really sure why it was so easy to reach out to you when I needed a friend to talk to. You kept me at bay. Your words were lyrics to a song that could've been a hit if put into writing. You heard so much from me. You lent me your ears when you knew I needed to vent out, but you never lent me your heart and that's okay. You only treated me like one of your friends, but never more than thatd. For once, I actually felt like there really was a reason why I was me, and why I was here.
ADVERTISEMENT - CONTINUE READING BELOW
CONTINUE READING BELOW
Recommended Videos
I never really thought of you in the I-like-you kind of way, but somehow, I wanted you to be by my side in every way. I wanted you to know how I felt daily: How happy I was because of a new song my favorite band released; how irritated I was to someone else; how sad I was when I lost one of the important people in my life; how alone I felt when I thought my friends left me behind; and every other emotion there was. It was like having a human diary, where I could say whatever I wanted to without fearing that someone else would know. I wanted you to be someone who knows my secrets because I had the surest feeling that you were the right one. I was blinded with bliss—being with you felt so good, and safe, and secure. I found peace in you and I didn't want our friendship to die because of the growing foreign feeling inside me so I kept it to myself. I ignored, denied, and pretended. I tried to suppress.
ADVERTISEMENT - CONTINUE READING BELOW
I did, and look where it got me.
What I felt for you just grew bigger. They were angry waves in the ocean, trying to free themselves from my sealed, beating heart. From the start, I knew I wasn't the one you're going to be looking for in the future. I wasn't the person you needed simply because I wasn't your type. I wasn't someone who's going to complete you because I knew that you already were. You didn't need anyone just because you can stand alone, and that's one of the million little things I admire about you. I felt as if I was one of those important people in your life, so there was this flicker of hope that lighted my whole being up. I loved it when you talked to me and laughed with me about the craziest things. You raised my hopes up and you didn't even know. It is fine, no one else will know, I told myself. We were friends, and for all I knew, that was what mattered most.
ADVERTISEMENT - CONTINUE READING BELOW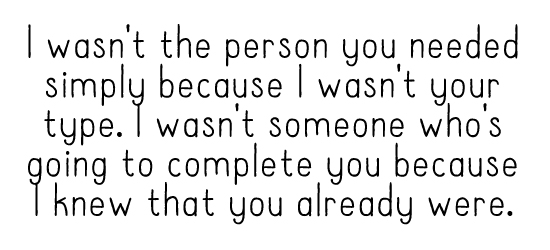 Everything crumbled down to pieces when I opened my eyes that I didn't know were closed. I was only one of them; one of your girl friends whom you do the same things with. I wasn't jealous—I was dumbfounded. I realized how stupid I was, believing in something that wasn't there in the first place. It was waking up in a wondrous dream only to face a dull reality. I woke up, and just like that, I knew I lost you.
ADVERTISEMENT - CONTINUE READING BELOW
And so, look where it got me.
Now that I lost our friendship, no matter how many labels I stick to whatever we were, I feel like I lost the chance I never really had. The fire in my heart died as you replaced me with someone else. It hurts to see you living and kicking too well like I was just a gust of wind to you as I carry this load of pain you left me with. I was never considered as your friend, was I?
I will probably laugh at this a year later or so but I want to say that I really did fell—hard. It's been tough ignoring my feelings for so long but I know it was worth it. Because if I let them get in the way, I wouldn't have had you as a friend and as a secret keeper at all. I fell for you and I only hurt myself but never once did regret it. You made me strong, happy, and free—and the consequence is nothing compared to that. You made me, for some reason, feel alive.
ADVERTISEMENT - CONTINUE READING BELOW
You were the cure to my burning skin but you were also the fire to my freezing heart. You melted the ice surrounding it. I thought you'd stop but you didn't. You continued to burn it, until it's numb and rough, until I got used to the flame.
In some way though, as I take it in, I realize that you'll always be special to me. Friends or foe, it's our memories, the secrets I shared and the pieces of advice you gave, that will always remain in my heart. It will be you, my beautiful little secret, who will always inspire me to feel, be blithe and live life without worry.
"I wanted to tell you all of my secrets, but you became one of them."
Sent in by Belle Valencia. Got your own story to tell? Drop us an email at candymagazine @gmail.com! We'd love to hear what you have to say. If you're lucky, you just might get published in this space, too! Please indicate if you want to remain anonymous. We're also looking for artwork and illustrations to use with the stories, so please send some in if you want to be featured!
ADVERTISEMENT - CONTINUE READING BELOW
There are other courses that can help you prepare for its rigorous curriculum.
You have to be prepared at ALL times.
Think of the classic doughnuts, gone fudgy!
There's so much to love about this girl!
The beauty queen flaunted Filipino fashion when she was invited to judge the Colombian pageant.
Some of them are *really* familiar faces.
We're so ready to see these places!
Stock up on fresh pieces for the New Year!
Or if you just miss your classmates!
She even has it in different colors!
This calls for a glass of milk!
From The Candy Bulletin Community