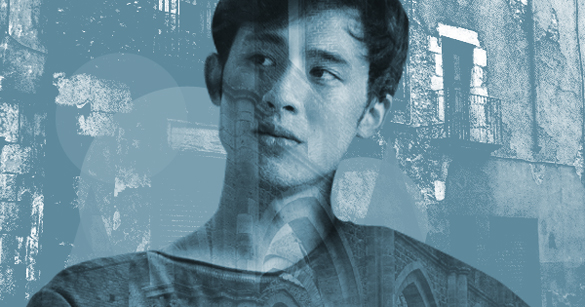 One day, in class, our professor made us draw on a piece of paper someone we knew and write down their age. I immediately thought of you, so I started working and carefully wrote the number 17. After everyone was finished, she explained that the person we chose is someone we truly admired and looked up to. That someday, we aspire to be just like that person and will become that once we reach the age we wrote down.
I've always thought you were amazing but I didn't realize that I was aspiring to be just like you. It's funny how things work. You see, I wasn't planning on becoming a doctor. It has always been your dream. Now, we're 18, studying in different colleges, both taking our pre-med courses. I remember meeting you in kindergarten. You were the first student to introduce yourself in class, and as young as I was, I already knew that I liked you. Years passed and we became close friends.
ADVERTISEMENT - CONTINUE READING BELOW
During those years, I was—and still am—a quiet and average girl while you were—and still are—the confident and outgoing guy. I remember your name never leaving the honor roll, top ten lists, and students attending recognition days. However, that's not the real reason I admired you. Your shiny medals and certificates could never compare to how beautiful you are as a person. I remember talking to you on the phone one night and asked, "What does it feel like to be admired by so many people? What's it like to have a perfect life?" I added how popular you were with the teachers and the girls and how you were friends with everyone. I guess I did want to be as confident as you. You were silent for a moment and said, "I don't feel perfect. I feel like some people talk behind my back and that so many people expect too much from me. I am far from perfect." I stayed silent, nodding my head and letting it sink in. I was grateful that you let me see you that way. I thought you were brave to let me see you vulnerable. I saw a golden boy stripped off his gold, and to me, he still shone brightly.
ADVERTISEMENT - CONTINUE READING BELOW
ADVERTISEMENT - CONTINUE READING BELOW
READ: When the Time is Right
There came a time when our late night phone calls stopped, a time we grew apart. But you must know that I never forgot about you. Like what John Green wrote in The Fault In Our Stars, "You don't get to choose if you get hurt in this world... but you do have some say in who hurts you." And like Augustus Waters, I like my choices.

ADVERTISEMENT - CONTINUE READING BELOW
I understand that you don't feel the same way I feel about you and that's okay. Maybe someday, our paths will cross once again, and that God plans to let you love me the way I do you. But right now, I plan to love myself. So if the time comes, I will be deserving of someone like you. And even if we don't end up together, I'll end up being who I want to be.
Sent in anonymously. Got your own story to tell? Drop us an email at candymagazine @gmail.com! We'd love to hear what you have to say. If you're lucky, you just might get published in this space, too! Please indicate if you want to remain anonymous. We're also looking for artwork and illustrations to use with the stories, so please send some in if you want to be featured!
ADVERTISEMENT - CONTINUE READING BELOW