Features
From Our Readers: To The Boy I Wish I Never Crossed Paths With
So after all I've been through, I wish for many things.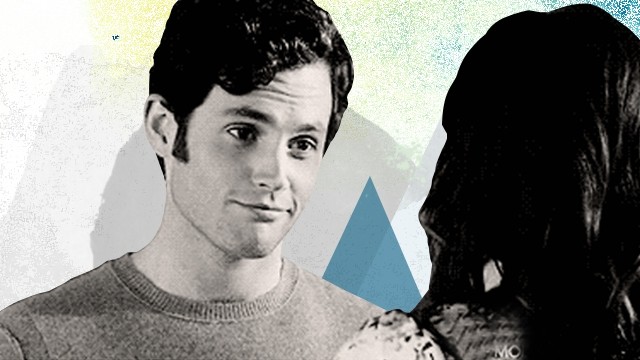 ART Trixie Ison
Once there was a guy who gave me the world. His words were perfect, and every girl would fall helplessly. He was the sincerest and there I was, believing in every word he said. What we had was all so good despite the ups and downs. And just like what our friends would always say, I also thought we were both meant for each other. But not all good things last and unfortunately for me, it didn't end well. You—he boy who graciously swept me off my feet, the boy who promised to stay by me, the boy who made me a better person—left without a single word. I was left all alone while you were somewhere else, happy with someone else, oblivious to the pain I was feeling. Inevitably, every part of me was utterly crushed.
So after all I've been through, I wish for many things. I wish I could forget you as fast as how you have forgotten me. I wish this pain is nothing but a tiny bit of scratch. I wish it would be so easy to move on from you. But it wasn't, in fact it was hard, harder than I could have imagined, longer than I thought, and crucial than I have ever felt. You were once a part of me, you were mine, my cheerleader, my protector, and my best friend. How have you managed to walk away so easily when you made me thought that I was your everything? Why did you come in my life without meaning to stay? All this time, I was holding on to something that was never mine to keep. I fought for someone I thought would also fight for me. It was a battle I'd surely lose. You were the scissors, I was the paper, and what came afterwards were all rocks for me. You said you'd never hurt me, and my biggest mistake was to put my love and trust in you and your painfully unreal words. You said you love me but leave me anyway. You left me without a single explanation. You left me without even saying goodbye. You left me in thin air and it made me suffocate with "what ifs". Why? Am I not worthy of an explanation? Is a simple goodbye too hard to say? Of all the ways it could have ended, fate chose the most painful one, and ending without closure.
ADVERTISEMENT - CONTINUE READING BELOW
CONTINUE READING BELOW
Recommended Videos
All this time, I was holding on to something that was never mine to keep.
You may or may not say it, but all of it leads me to this conclusion: I'm not good enough for you. And it doesn't matter now if I still love you or not, you're not coming back anyway. And if fate connects us again, I hope I'll never fall for your games again; I hope you'll realize that all the girls you left and all the girls that are yet to cross your path, are never games, never players you can play with.
Sent in anonymously. Submit your feels!
This is PE in the new normal.
In an interview with Candy, STI College Dasmarinas' Deputy Administrator spoke about the struggles they've encountered amid the pandemic.
The closures are caused by the coronavirus pandemic.
She's also a producer for the film.
The sacks were bought from bakeries in Palawan.
Watch them while you can!
But you still need a travel pass if you're coming from Metro Manila.
And she's now one of the local artists featured in PARADISE RISING's debut mixtape.
The vlogger shared how he had been doing after undergoing three chemotherapy sessions.
From ice cream to cake to all sorts of spinoff drinks!
It's not easy, but it's worth it.
This hardworking actress seems to have mastered the art of staying grounded through family.
From The Candy Bulletin Community