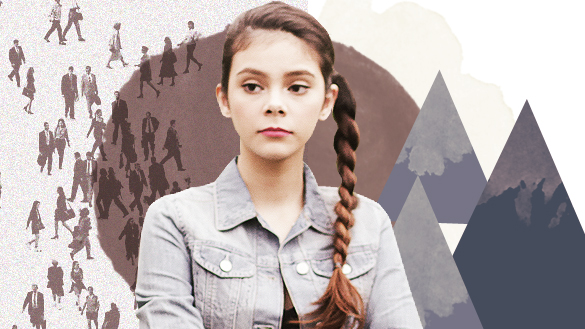 When I met first you, you immediately caught my attention. Yes, you were handsome. Yes, you were so easy to talk to. But I knew from then on that you were more than that. I knew that you were not going to be just someone I knew from work. I knew from that moment you were going to be the love of my life. We met in the most ordinary way but you became the most extraordinary part of my life. We've hung out for almost 9 months and those months have been the best and the worst moments of my life.
I knew that someone as handsome as you are won't ever to be interested in someone like me. So I tried everything I could to get your attention. As much as I hate to admit, I became somewhat your stalker. There was something about you that I knew I couldn't let go of easily and it made me more eager to get to know you. It made me more eager to try so hard to hang out with you. And maybe, I did succeed. You noticed me. You talked to me more often. We started hanging out.
ADVERTISEMENT - CONTINUE READING BELOW
READ: To the One Who's Still Holding On to a Dying Relationship

ADVERTISEMENT - CONTINUE READING BELOW
All those months we've hung out, you've pushed me away so many times. I learned how complicated you were as a person. I learned how difficult you were to understand. But fortunately, I somehow did. And maybe, you were right that I knew you more than you knew yourself. You being the hardest person to deal with became the biggest part of my life. I fell in love with the scariest person to love. I fell in love with you without having to think things through. I took the risk. I took a chance.
From the start, you were as clear as sparkling water. You said you were not ready to be in a relationship. You said you were not really looking for something serious. You've actually given me a lot of hints but I ignored them all. There were a lot of red flags raised but I got blinded by my feelings. Along the way, I knew you had a change of heart. I knew you felt something for me, too. I knew I became one of the important persons in your life. But you were scared. You were so scared to admit to yourself that we may have a great shot at this. So you keep cutting me off of your life. You shut me down.
ADVERTISEMENT - CONTINUE READING BELOW
And now, here we are again.. We've hardly even been official but we've broken up several times. It's kind of funny and upsetting to know that we had the "break up phase" but never really get to be official as a couple.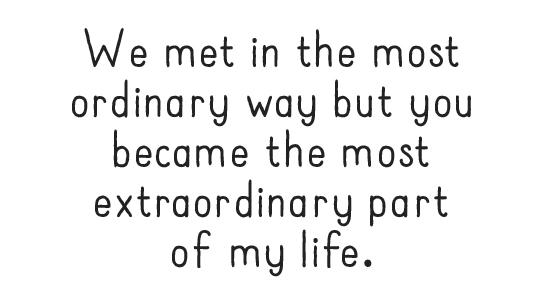 ADVERTISEMENT - CONTINUE READING BELOW
Now, all I want to say is that no matter how many times you've given up on the idea that we are meant to be together, I will wait for you. I've fought so hard for this love and giving up is really not an option. I love you more than words can ever say. I love you beyond reason. I love you more than anyone can ever love someone. But for now, I have to say goodbye. Goodbye to the best guy I never really had.
Written by Gracielle Lee Huerto. Got your own story to tell? Drop us an email at candymagazine @gmail.com! We'd love to hear what you have to say. If you're lucky, you just might get published in this space, too! Please indicate if you want to remain anonymous. We're also looking for artwork and illustrations to use with the stories, so please send some in if you want to be featured!
ADVERTISEMENT - CONTINUE READING BELOW