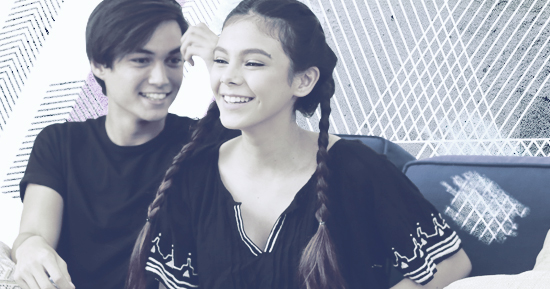 I'm sorry for making things complicated for us. If I had known, I would've kept my distance. If had a choice, I would've stopped myself from falling for you (like it was that easy).
It's hard to write a goodbye letter when the good memories we shared as best friends flash back before me and I'm reminded over and over that noone could ever outdo you, because for years you've been the best man in my life. You've been the best of the best friends anyone could ask for.
I blame myself for dragging you into this situation but I realized neither of us wanted this. It just happened. That one night when we were together, I looked into your eyes and right then and there it got through my head that I wanted you more than I ever knew.
Since that night, I never felt the same whenever we're together. Holding your hand was destiny. The lines on our palms were drawn perfectly complementing one another like they have a story to tell. Our fingers intertwined like they never wanted to part. But it was torture too, knowing that you hold my hand only to leave traces on it. Because you were and never will be mine.
ADVERTISEMENT - CONTINUE READING BELOW
I was struggling to keep my feelings at bay by constantly reminding myself that you're somebody else's. I turned a blind eye to every hint that maybe, just maybe, you feel the same way. I looked the other way when I caught you staring at me, so my eyes won't have to pretend I wasn't hurting. But deep inside, the truth that you can't be mine hurt me like an arrow shot right to my face.
We promised never to keep secrets from each other like how other best friends do. But honestly, I've been dishonest with you. I could tell you all my secrets but never the one that I'm deeply in love with you. Even when my heart's already bursting with all the feelings I have, I chose not to tell you because our friendship isn't worth jeopardizing.
"If you love someone, you say it. You say it right then, out loud. Otherwise, the moment just passes you by."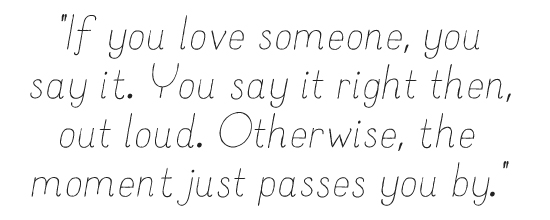 But this isn't always the case and it isn't as easy as it sounds. I let the moment pass so many times and now I'm left with no choice but to watch you love her. I am weak but if being weak means your happiness then I'd rather not fight. I lost without even fighting.
ADVERTISEMENT - CONTINUE READING BELOW
Still, I chose to stay behind cheering for you on your every triumph and every loss while she's there standing beside you. I put you first all the time but I felt I was only your second. I would wrestle all the demons just to keep you safe. I cared less about myself. That's how a best friend should love her best friend, right?
Now my strings are all broken and I guess I won't be able to play our music again. I'm sorry for having to do this even if I promised you I won't. I just realized how much pain I've been through for staying in this battle. I guess, it's not too much to put myself first this time and to find the self I lost while loving you.
So here I am, saying my farewell to you and the dreams we built, to the places we promised we'll visit together, to the jokes only the two of us understand, to the pizza dates we had to get over a heart break, to the late night hours we spent talking over the phone, to the songs we said was ours.
ADVERTISEMENT - CONTINUE READING BELOW
I have to leave you and all of these good things behind even if I might regret it one day.
I will miss you.
P.S. To the lucky girl, take care of him. He loves you.
Sent in anonymously. Got your own story to tell? Drop us an email at candymagazine @gmail.com! We'd love to hear what you have to say. If you're lucky, you just might get published in this space, too!