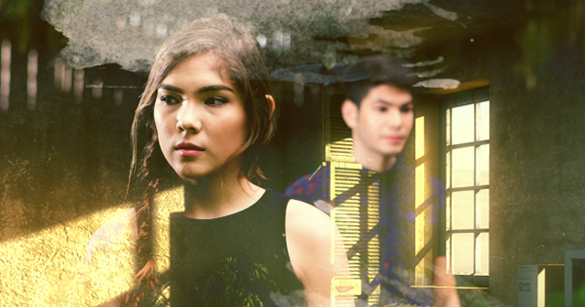 You're always asking me the same question over and over again. "Why can't you trust me?" Whenever you ask that question, I pretend to look away. Pretending I didn't hear you because answering such question will put me in a spot. It will open up the door and my emotions will burst. So instead of answering I choose to simply keep quiet.
Why? Because I know you have lied to me a thousand of times already. I know when you go out sometimes, you never told me about it.Yes, I know a lot of things you thought I didn't. I know that when I made you choose that day, even though you told me it was me, your eyes are betraying you. Little did you know that my heart was breaking into pieces.
I know sometimes you resort to lying rather than telling the truth because you're afraid I'll get hurt, but you forget that white lies are still LIES. No matter what your intention is, tho it's for the sake of everyone.. you can't deny the fact that LYING IS STILL LYING.
ADVERTISEMENT - CONTINUE READING BELOW
I wanted so badly to trust you, to give you a chance to prove yourself to me. But how am I supposed to do that when even when you can't even be honest in the little things with me?
ADVERTISEMENT - CONTINUE READING BELOW
When I asked you if you ever tried lying to me, it's funny because you always said "no." But we both know that you have. You did. Is it really that hard to be honest with me?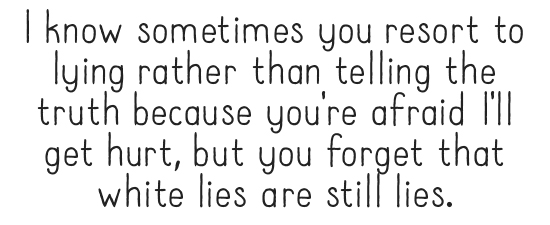 ADVERTISEMENT - CONTINUE READING BELOW
You can't blame me for being like this. My trust has been broken a lot of times already. And all those experiences taught me a lot. Now, look. You haven't got my full trust, yet you're still capable of doing this. I love you. Yes, I do. A lot. I really do. I know it sounds stupid because you can't love someone without trusting them. But in my case, it seems like I can.
The next time you're going to ask me why I can't trust you, you better ask yourself that question first.
Written by Julie Ann Hernandez. Got your own story to tell? Drop us an email at candymagazine @gmail.com! We'd love to hear what you have to say. If you're lucky, you just might get published in this space, too! Please indicate if you want to remain anonymous. We're also looking for artwork and illustrations to use with the stories, so please send some in if you want to be featured!
ADVERTISEMENT - CONTINUE READING BELOW