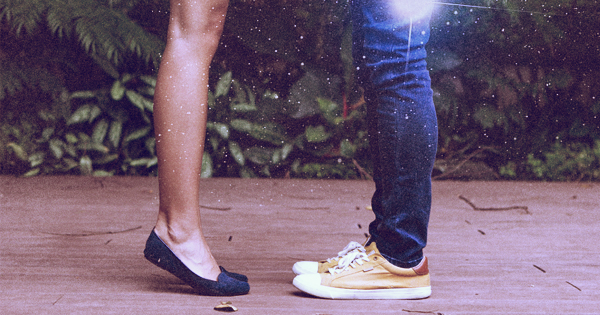 Dearest Sirius,
I once promised myself that I will somehow find away to confess my feelings for you. I never really got the chance when we were still classmates and now that we're attending different universities, my chance of telling you is uncertain.
As I find the right words to express how much I feel for you, memories flood my mind. I've known you for more than seven years already and still the first time I felt that I liked you seems only yesterday. You were like one of those characters in the novels that I like to read—tall, mysterious, and handsome. As time passed by, I found out that you're also a musician. Days turned to months and then to years and one afternoon right after school, we shared a bottle soda right after we ate siomai. It was a wonderful day and then finally I realized that I have really fallen for you.
From that day, I realized that you're not only physically appealing but also deep inside. Even though others think you're a snob, I know deep inside that you're not. It's just who you are and I accepted it.
I don't have much experience when it comes to love so I don't have much to compare with. But how come that I know that I love you.
I love you still.
I'm never good with remembering dates and numbers but how come I remember those days I spent with you? Accident meetings to impromptu dinners, all of these I remember. Coincidence then turned to a habitual thing.
ADVERTISEMENT - CONTINUE READING BELOW
My heart beats so fast and my hand trembles whenever I get close you and reminiscing all of these brought a heavy feeling in my heart.
I know it's one-sided. I knew right from the start. Yet, I never stopped hoping that you'll see me as you see her and that you'll eventually feel the same way as I am.
It's been five years but why am feeling the same or if not then much stronger than before? As what one of my favorite song says "All I know is that I love you... so much it hurts"
I dreamed, hoped, and cried for you for so many times that I can't even count how many times.
Remember, three years ago, that book you borrowed from me. I really liked that one but I never had the guts to ask for it back. That day that I lent you the book is also the day that I told myself that I'm trusting my heart to you. Now you still have it, both my favorite book and my heart. And I'm wondering if you took care it. Please take care of it. I gave it you willingly and I hope that it'll be able to get it back just fine.
The thought of you being with someone else hurts me but at the same time makes me happy knowing that you're happy. I am thankful that you made me experience and see life in different aspects. I'm glad I met you.
You made my dark night brighter as if you're the brightest star. However, reaching for the star seems impossible. We're like light years away. We're like contestants in a marathon, you're there up ahead running fast while I try to keep up with you and after a few miles the distance between increase and each time I run you run even faster.
Will I able to reach you my Star? Or I'll be down here waiting as I admire your glow?
As I am about to end this letter, I just want to tell you that I love you and I never felt so much for one person other than you.
You're not obliged to return it back. Please be happy and always take care of yourself.
Hope you find this and until we meet again,
Chi
Got your own story to tell? Drop us an email at candymagazine @gmail.com! We'd love to hear what you have to say. If you're lucky, you just might get published in this space, too!