Features
From Our Readers: To My Most Wonderful Almost
I didn't want to say yes just because.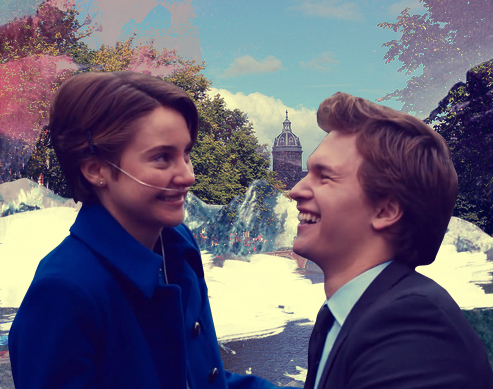 ART Trixie Ison
To My Most Wonderful Almost,
I never thought I would feel the same way about yo, too. I never realized I would love you as much as you love me and that I would be willing to be yours just like how you wanted to be mine. But it seems like when the wind whispered to your heart, I was nowhere to be found on earth. I was searching for myself in the galaxy. And when I returned home, I lost you. Then the wind swept me off to a place full of your memories with me.
There we were at the back of the room, chatting while waiting for the next teacher to arrive. On random days I would start a petty fight, knowing that at the end of the day, you would be there standing right next to me giving me "the look" saying, "bati na tayo." I know it was childish, but I knew that even in the simplest fights, you wouldn't just let it pass. Cupcakes and serenade on Valentine's Day while I'm playing hard- to-get. The night sky full of stars twinkling in your eyes at Prom. I knew I loved you then, but I just can't.
ADVERTISEMENT - CONTINUE READING BELOW
CONTINUE READING BELOW
Recommended Videos
We should've been perfect for each other. Although I want to regret rejecting your love, I know we're still young. I want to give myself to you when there are no more doubts, only assurance. I didn't want to say yes just because. I didn't want to accept your offer then turn it down afterwards.
They say that there's no such thing as perfect timing, because we are the one to make it. And so I tell you, if my heart is 100% sure, I would be the one to find you and make the time right. You deserve the best, and I'm not selfish enough to tell you I'm the best for you when I'm not.
For now, I'd stay on earth, being myself and exploring the unknown. Saying goodbye now isn't permanent. It's just my way of giving you a world without me. My way of giving myself time to heal the wounds I created so that I can grow more without pain and regret gushing from my eyes. I want you to know that even if I said "no" a thousand times, my heart said "yes" a million times and that your love was not unrequited. It was reciprocated without me telling you. "Thank you for our little infinity, my Augustus Waters." You'll always be my most wonderful "almost." Our memories will be one of the beautiful reasons for smiling, okay? Okay.
ADVERTISEMENT - CONTINUE READING BELOW
From The One Who Said No When She Meant Yes
Sent in by ladywithfewords.
They were once Green Archers.
South Korea's revised law will give pop culture artists a chance to delay their military service.
According to a new study.
"I love that I am trans. And I love that I am queer."
It's not just about your face shape!
"If I don't want to be taken a video of, I don't have to be."
From award-winning actors to top musicians.
Plus other things to know about the video game streamer.
Have you been dreaming of this trendy hair color?
Did you know he starred in a couple of music videos?
From The Candy Bulletin Community