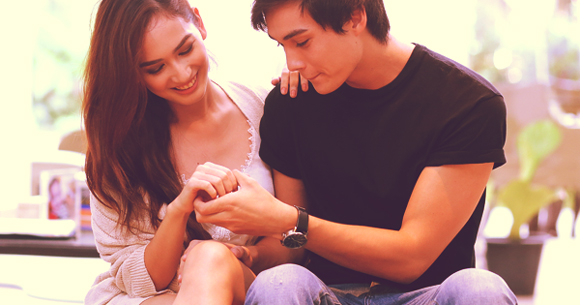 I liked you first. In the irony of our lives now, one thing that lingers on my mind is the fact that I liked you first. I liked you way before you turned into a very promising engineer now. I liked you even when you weren't one of the heartthrobs in school. I liked you even though all your reasons for approaching me were only for the sinking fund payment, you being the class treasurer. I liked you even when we didn't have much interaction, much less conversations. But sadly, that is all that happened between us, me liking you and you not knowing about it.
Despite your lack of knowledge, you had given me some romantic things to remember. My most treasured memory is that dance we had at prom—no matter how awkward it was. We didn't really know what to do that time, so you decided to sing the song that we were dancing to: "King and Queen of Hearts." I can never hear that song and not think about you and that night. It was a harmless dance, but because of the happiness I felt that night, I had and will always love dances and balls.
My friends didn't really know about you being my crush. I didn't talk much about it nor gush to them about my feelings for you. But somehow, they wrestled the truth out from me. They couldn't believe it, but I appeared nonchalant about it. My best friend was our number one fan. Though she couldn't understand why you were my crush, she still liked to tease me about you. But I acted as if my feelings were not that strong.
ADVERTISEMENT - CONTINUE READING BELOW
We soon parted ways after high school graduation. During my first few months in college, nobody replaced you as my crush. You were still the one person I think of as possible boyfriend. Around sophomore year, I learned that you finally learned about my secret crush for you. But I guess it did not matter much because you finally had eyes for someone. Little did I know that while I hold on to you, you started to have feelings for my best friend. I was shocked because it's just so ironic. But I know everything that happened between the two of you. She informed me about you, your confession, all your efforts, and her vehement refusal to entertain you.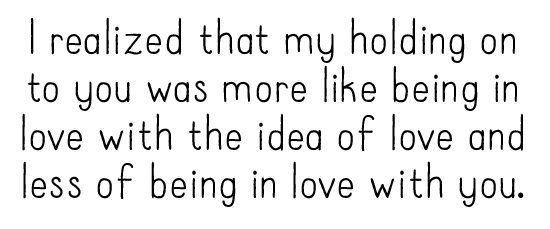 That moment put things into perspective. I did like you but not enough to love you. I realized that my holding on to you was more like being in love with the idea of love and less of being in love with you. My longtime crush for you needs to reach its end. I will always treasure the feelings brought by my affection for you, but I had let you go. As soon as I informed my best friend that I don't like you anymore, I discovered that I truly had said goodbye to the one who never was and will never be my other half.
Now, I am happy because my best friend is happy. You had been the best boyfriend to her. I had no regrets on supporting your relationship. No jealousy, no hurt, no what-ifs. Thank you for being my longtime crush and thank you for all those memories and feelings. As a certain song goes, I will remember the boy but I won't remember the feelings anymore.
Sent in anonymously. Got your own story to tell? Drop us an email at candymagazine @gmail.com! We'd love to hear what you have to say. If you're lucky, you just might get published in this space, too! Please indicate if you want to remain anonymous. We're also looking for artwork and illustrations to use with the stories, so please send some in if you want to be featured!