Features
From Our Readers: To My Ex-Best Friend
I met you when my world fell apart.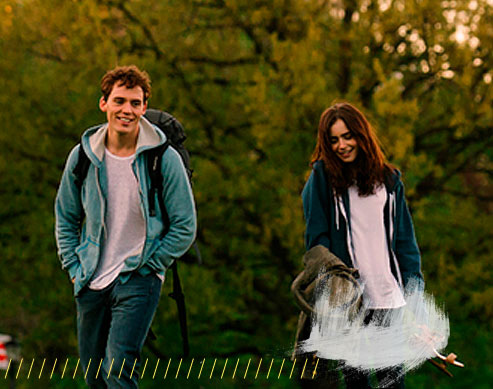 I met you when my world fell apart. Breaking up with a guy you spent 3 years with is a bit tough. You helped me get over him, constantly nagging me when I stalk his Facebook profile. I was wondering how I caught your attention. I am not the type of girl that you notice at first glance. You're a popular guy. It felt like we were living in different worlds.
Fate made a way for us to be close. We instantly clicked. We both loved to eat; we spent a lot of time playing at the arcade; we would sing our hearts out at the karaoke and play instruments. We had a lot of things in common. Just a few months after, we decided to become best friends.
We became inseparable to the point that the people around us were already asking if we were a couple. They were all rooting for us, even your relatives and mine. We kept on telling them that we're just best friends, nothing more than that and yet they didn't believe us.
ADVERTISEMENT - CONTINUE READING BELOW
A few months passed, I noticed that I was slowly falling for you. Falling in love with your best friend? What a cliché. At first I was afraid to tell you about my feelings. I was so scared to lose everything we had. But those fears vanished when you held my hand, looked straight into my eyes, and told me that you liked me more than just a friend. It's a bit funny when I remember it now. It was almost like seeing fireworks behind you when in fact we were just sitting in front of the skating rink. We instantly had a mutual understanding. We were acting like a couple though we really weren't.
Months later, you noticed that I became a bit of a control freak. Maybe it's because of the fact that I'm scared to be left behind. I didn't know that my actions were suddenly a bit off. We were suddenly fighting over petty things. And it became the reason of our major fight. You tried to throw away the memento of the first month we became best friends. I was trying to stop you but I couldn't do anything. All I could do was feel my heart being torn into pieces.
ADVERTISEMENT - CONTINUE READING BELOW
Now I feel the pain of losing someone so dear to me, again. Can we just be best friends again? It's the question that has been hanging around my head for quite some time. You've cut off all means of communication. It seems like it really is the end for the both of us.
I just want us to be friends again. I know it's my fault that we ended up like this. I'm looking forward to the end of this best-friends-to-lovers-to-friends cycle—if we ever will go back to where we started. Not now, but maybe as time passes, I can look straight into your eyes and smile without feeling hurt.
I'm sorry. I really am.
Sent in anonymously.
"You suddenly or sometimes won't feel so smart anymore."
Constant cups of coffee, panic attacks before exams, eyebags for days, and tons of memes about stress. Sound familiar?
If it's something you've meticulously mulled over and thought long and hard about, then you're not marupok because of it.
Trade in your old iPhone for the iPhone 11!
As part of the #BreakTheStigma campaign, mental health experts and advocates say there is nothing wrong with asking for and needing help.
Carlie Hanson is definitely someone to watch for!
Because coffee is LIFE, no matter where you are.
Contrary to popular belief, it's rare for people to find the "perfect" first job!
As always, we look to the stars for the best blush shades that will highlight our golden glow.
Debby Ryan believes that Patty and Bob are soulmates!
Borrow your brother's or boyfriend's polo, or shop at the men's section for yourself, and try these looks for your next 'fit.