Features
From Our Readers: To His Girl Best Friend I've Always Been Jealous Of
I've seen enough movies to assume that all bestfriends fall for each other at the end.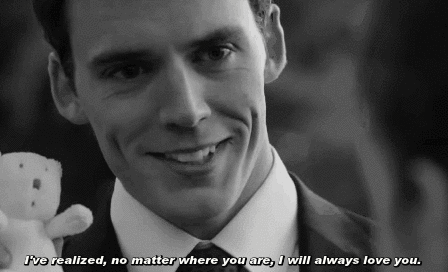 You've known each other for years. Our relationship just turned one year. He met you few years back before he met me. You've been best friends ever since. You connect with him and he connects with you in a way I won't ever understand. I'm not directly mad at you, but it's your closeness with him that gets to me.
The truth is, I'm insecure and jalous. You grew up together, shared a lot of things that I will never know. Probably laughed over a stupid joke I won't ever get to hear, been in a get away trip with your other friends. I can't help feeling this way. You're a girl and you're too close to him. And I've seen enough movies to assume that all bestfriends fall for each other at the end or one of them has already secretly fallen for the other.
I remember that night, that night where I made the stupidest thing ever in my life. I made him choose between you and me. I made him choose because I badly wanted to know if he's going to choose me over you. I stalked you on Facebook and instagram. A lot. I keep on checking every little thing. Overanalyzing things. If I saw you and him together in a picture that suddenly sends me in a bad mood. I am really really jealous of you. Even though no matter how many times he'll tell me that there's nothing to be jealous of, and even if I know myself that I'm in a secured relationship, I can't help being insecure. I just can't. Especially from you. You are beautiful. And that's the thing, that's why I feel so guilty. Because you're so kind and nice.
ADVERTISEMENT - CONTINUE READING BELOW
READ: I Loved You
I know I can't make you stay away and I don't have any plans of making him choose again. I guess it's not about you, the mistake is with me. I can't accept the fact that you just have a platonic relationship with him.
I'm sorry, but to tell you honestly, I will always be jealous about you. I'll try to work things out, and I hope everything will be okay in the end.
Sent in anonymously. Got your own story to tell? Drop us an email at candymagazine @gmail.com! We'd love to hear what you have to say. If you're lucky, you just might get published in this space, too!
It's like seeing Seo Dan and Seung-joon all over again!
The internet seems to love his lighthearted humor during these troubling times.
Many of our favorite K-drama actors right now actually started out as idols!
Thailand rethinks its elephant strategy.
Who else wants a basket full of mojos?
We're hoping to see more of these in different LGUs!
Sometimes, no matter how hard you try, some people just won't vibe with you, and that's totally fine.
Have you tried the #ComeAroundMeChallenge?
The cheerleading docu-series is a phenomenon.
A lot of them are dirtier than a toilet seat.
The kind of wholesome content we all love to see.