Features
From Our Readers: To Her, His New Love
I'd like to say that I'm sorry.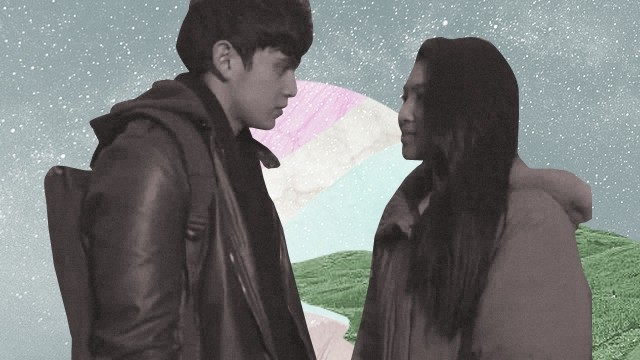 ART Trixie Ison
Letters like this are usually about how to take care of him, why he is or how the both of you are lucky to have each other but there's no need for that because I'm sure he chose you for a very good reason. In this letter, I'd like to say that I'm sorry.
I'm sorry I can't let him go just yet. It's been months, I know but I still love him and I miss him every day—even more than I should really.
I'm sorry I'm still wishing it was me instead of you. He's such a happy guy to be around, isn't he? Trust me, I know the feeling and I'd do anything just to feel that same warmth again.
I'm sorry I still talk to him from time to time asking how he and his family are doing. I was the first girl he formally introduced to them and I'm still holding on to that to this day.
I'm sorry I still act like his cheerleader, watching every game of his that I could. We're on opposite sides of the court supporting the same guy and his team but it used to be just me cheering for him.
I'm sorry that at times, I can't help but think about how much better I could be for him. We had such limited time together, and if given longer - he would see what I'm really worth.
I'm sorry that at times, I can't help but think about how much better I could be for him.
I'm sorry that I can't help but point out your flaws. I know you're an amazing girl - that's why he chose you but sometimes it gets a little to painful for me to accept that.
Trust me when I say that I respect your relationship with him and I want to do no harm to the both of you. I don't expect you to understand but please just give me time because it's hard losing the love of your life after sacrificing so much for him.
I'm sorry that I had to write this letter but ending it - I hope and pray that after this, I'll be able to let go.
Sent in anonymously. Got your own story to tell? Submit your feels! We'd love to hear what you have to say. If you're lucky, you just might get published in this space, too! Please indicate if you want to remain anonymous. We're also looking for artwork and illustrations to use with the stories, so please send some in if you want to be featured! Please send original, unpublished work only. 
ADVERTISEMENT - CONTINUE READING BELOW
\\\\\\\\\\\\\\\\\\\\\\\\\\\\\\\\\\\\\\\\\\\\\\\\\\\\\\\\\\\\\\\\\\
Get the latest updates from candy!
subscribe to our newsletter!
////////////////////////////////////////////////////////////////
Skip a makeup step with these beauty goodies!
Take pretty notes and study effectively with these tips!
Wait for a love like this. A love that is good to you, for you.
Are you up for this challenge?
Can't wait to see the actual gowns!
The up-and-coming musicians and childhood friends talk about their music, creative process, and why it's important to be woke.
Because when it comes to a great lip game, there's really no need to splurge!
A different language sheds new light on everyday terms.