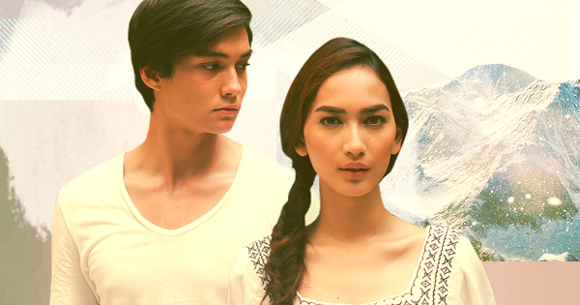 Earlier tonight I had dinner with a friend. It was casual and I don't really know how we ended up talking about you but we did.
How we met. How the friendship grew. How we became best friends. How I fell in love with you. How hurt I was when I realized that "we" could not be. How everything else changed - for the better - after that.
Thank you. For not taking the risk. For not trying "us". Though you were the one who fell first, you were able to carry it out in such a way that I never had any idea. Thank you for not pursuing me because you wanted me to grow and you never wanted yourself to be a hindrance for such to happen.
Thank you. Thank you for not taking advantage of my feelings for you. Some people said that you would but I said, you would never. Because after years of friendship, I know you and I trust you. Thank you for proving me right.
ADVERTISEMENT - CONTINUE READING BELOW
Thank you. Thank you for choosing our friendship more than something that we were never sure would last. I was too afraid to fall for you out of fear to lose you. Though it was really hard for both of us at first, thank you for letting our friendship take a restart and be where we are right now.
Tonight I realize, I'm no longer stuck between the what ifs and if onlys of our friendship. I'm no longer drowning in the pool of regrets that I was in for not taking the risk and breaking the rules with you. I am no longer pretending to be happy for you and your girl. And I'm no longer afraid to be too comfortable with guy friends, in fear that I may fall for them like I did for you.
READ: Why the Friend Zone Is Not So Bad—In Fact, It's Pretty Cool
Tonight I realize, I'm over you. Time has healed my wounds in a slow, unforced, and sure manner. I got over you in such a way that I was never aware of.
But I want you to know that I have no regrets. I never regretted loving you. I never regretted telling you how I felt. For everything that has happened has led us to the friendship that we have right now. Strong, tested, and genuine. And I wouldn't want it any other way.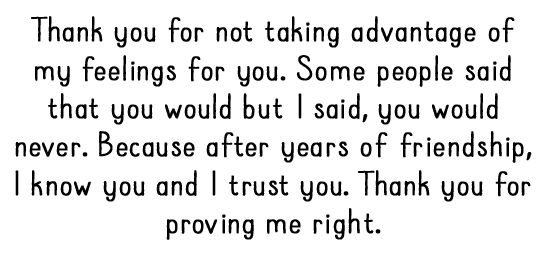 ADVERTISEMENT - CONTINUE READING BELOW
With this I can truly say that sometimes, the best way to keep a person is to not "keep" him. "We" never happened but I'm glad that there's still "You and Me."
READ: Friendate Places to Visit with That Guy Who's Not Quite Your Bae Yet
Sent in anonymously. Got your own story to tell? Drop us an email at candymagazine @gmail.com! We'd love to hear what you have to say. If you're lucky, you just might get published in this space, too! Please indicate if you want to remain anonymous. We're also looking for artwork and illustrations to use with the stories, so please send some in if you want to be featured!