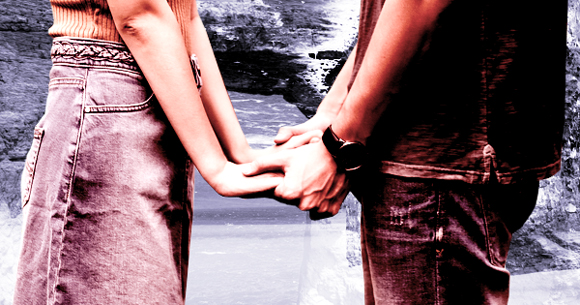 We started out as strangers, I knew you from gossip from my friends but you never knew me at all. Who would've thought in that one small room would be the start of our so-called friendship. What did you see in me? That's the question I ask myself a hundred of times. Why did you want to be my friend? Why did you want to get to know me?
After a few times just hanging out together, I started to fall for you. I denied everything because you were the one person I didn't want to fall for, the type of guy who already had a bad reputation. The little things you did won my heart. The texts you'd send even though it's just an "Ey!" I laugh at that because you have a weird way of saying "hi." You also have a weird way of tying shoelaces.
READ: My Last Message For My First Love

ADVERTISEMENT - CONTINUE READING BELOW
You were the first guy out of my circle of friends to pay attention to me. The first guy always asking where I am, called me late at night wanting to talk to me about random things, the guy who would drive with me to my house making sure I went home safely even though we both have our own vehicles or those instances where you cant go with me and you'd say "text me when you get home" a bunch of times before I go. You gave me a huge gift on my birthday and at 12am you drove around just to find a place that sold cake at that time. Was I just really a friend or something more?
I hate to say it but my feelings got the best of me. I don't know if it's because of all the attention you've been giving me or the fact that I got attached to you. You had the most number of messages on my inbox compared to my friends and that's something knowing I knew you for just a few months. I wasn't the only one who could see how you treated me. Everyone teased us and kept on asking if there was actually something going on between us. I'd look at you and see how you responded and every time the answer would be "No. we're just friends." I'd just smile and laugh it all off.
ADVERTISEMENT - CONTINUE READING BELOW
READ: To the One Who Left Me
If you weren't around, people would still ask me and I would just respond the same way you did. "We're just friends." A statement out of my mouth but a question in my mind. Everyone told me to stop denying how I felt about you and accept the truth. It was obvious that we both had feeling for each other, they said. I wanted it to be the truth. I wanted it to come from you cause if it wasn't then I'll feel like such a fool.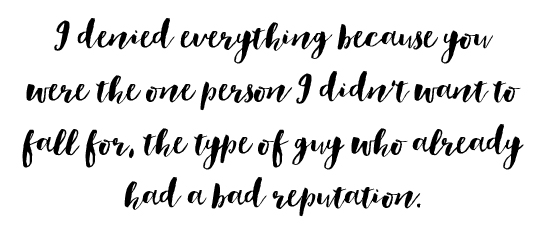 ADVERTISEMENT - CONTINUE READING BELOW
So, I asked you, "Is it okay for you when people tease us?" "As long as we both know that we aren't heading there," you answered. Surprisingly, I was relieved. I knew what I meant to you, I knew where I stood. It opened my mind that maybe you were just being sweet because I meant something to you but not something more than a friend. I wish that were the answer to all my questions but it didn't stop me. I wish it did. So I could be saved from all these complications that I brought upon myself. My feelings for you felt like a balloon being pumped, slowly getting bigger and bigger, waiting to explode to the open air.
I am contented with the friendship that we have but that's just it. I'm settling, afraid to lose any connection to you. I'd rather be just a friend, bottling up all how I felt about you. This friendship that we have is the only thing I can hold on to and it's something I don't wanna let go of. I really do want tell you how I really feel but it's not a risk I'm willing to take yet.
ADVERTISEMENT - CONTINUE READING BELOW
Sent in anonymously. Got your own story to tell? Drop us an email at candymagazine @gmail.com! We'd love to hear what you have to say. If you're lucky, you just might get published in this space, too! Please indicate if you want to remain anonymous. We're also looking for artwork and illustrations to use with the stories, so please send some in if you want to be featured!