Features
From Our Readers: The Last Words for the Guy Who Wasn't Ready
I'm thankful to God all the time because even though you were not my boyfriend, you still became a friend I really trusted and loved.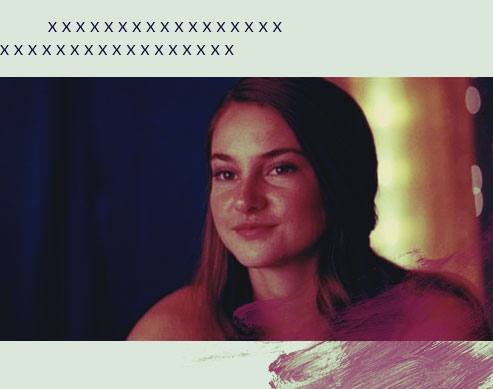 PHOTO ALP/21 Laps Entertainment
Love has always been a tough battle to win. It has been the reason for the happiest moment of our lives, but it has also been the one which kept our minds confused and our hearts often broken.
There are still times when I remember you. I admit that it has been a difficult situation for me because I knew we both had to move on. We already showed how much we cared for each other yet at the same time, we never failed to notice how much it still was not enough. We got hurt a dozen of times already but what can I do? My feelings still linger deep down that I can't help anymore but suffer from within.
I know we need to let go of each other as soon as possible but I still need to say these words. Please hear me out for the last time.
ADVERTISEMENT - CONTINUE READING BELOW
Thank you. The long messages and random selfies had become the most awaited event in our chats and those made my heart jump with joy. I really appreciated every detail of your effort. I loved your weird comments and how corny your jokes were. I admit that you irritating me is now one of the moments I will cherish forever. It may be weird to like it so much but who were we anyway? We were called the weirdest couple. It was funny though, we weren't really dating, yet a lot still saw us as an item. I liked it actually because that meant we had chemistry. I'm thankful to God all the time because even though you were not my boyfriend, you still became a friend I really trusted and loved.
I'm sorry. We both knew we had feelings for each other but that didn't become our gate to the next level. It was your very first time to feel that way so I honestly tried my best to wait and understand you. But I was wrong, because I never quite understood you at all. I was selfish and you were, too. I liked you so much that I wanted you to confess already. I wanted us to become official. Maybe I got too excited because finally, there was someone who sees me that special. Maybe I became too blinded by you since all I saw was you. I also apologize for leaving you. I never meant to bring you so much pain. But as you became happier for our unlabeled relationship, I felt the opposite. I only started to notice our daily routines and our midnight talks that I never saw the sincerity between the lines. I got bored with us. I got bored without the sweetest words. I waited. Okay? I tried to make my patience stretch longer but I'm sorry. Pretending to be alright was never my strongest suit. It was like waiting for someone who was never coming. I didn't like the idea of leaving you, but I also didn't like the idea that it was almost like I was the one courting you when in fact you weren't even courting me at all. I also hated the fact that I was the only one who wanted to make things better. All this time I knew how you felt, but I still let you go in the end. You also told me not to grow up maybe because you didn't want to get left behind but I needed to. I had to. And I'm sorry.
ADVERTISEMENT - CONTINUE READING BELOW
Lastly, I miss you. It may be hard to believe, but I do. Every time I hear your name from my friends or when you visit my thoughts, I miss you. You've become one of the people I trusted the most and that made me miss you even more. Your ideas, opinions, and advice changed me.You told me a lot of things that I won't ever forget and I won't regret meeting a person like you. I miss our hangouts at the cafe. I miss how sleepy and bored you get on our movie dates. I miss the smell of your perfume. I miss the image of you in your favorite blue hoodie that has become my favorite as well. I miss our good mornings. I miss our good nights. I miss the way you talk about basketball—how much you wanted to play until you grow old. I miss how childish you get when I fangirl over your favorite sport. I miss how we argue and the way you speak with sarcasm. I miss our midnight phone calls and late selfie games. I miss your voice and your face. I miss how my hand felt in yours in those few minutes. I miss how much you love my dog. I miss spending money and my time for you. I miss our adventures and just everything that makes us smile. I miss your smile and laugh. And I miss our promises even those that have been broken. I miss you.
ADVERTISEMENT - CONTINUE READING BELOW
I hope this letter gets to you. I hope one day you'll realize how special you really were to me. I hope that the next time you fall in love, you won't lose the chance anymore. Please don't make her feel these things that I felt. Okay? And I know we both can't wait anymore, but at least we made the most out of our almost.
Sent in anonymously.
Aside from promoting his new single, "Sasagipin Kita," find out what else is on Darren's mind.
Friendly tip: Don't adjust your introversion just to impress your boss!
Here's Part II of this month's EyeCandy!
A fourth-year marketing management student shares his experience being irreg.
Her gown and hairstyle on the red carpet were Heart Evangelista's idea.
Singer and actor Darren Espanto is this month's EyeCandy.
We got to talk to Jordan Fisher about his role in the 'To All The Boys' series!
UP Diliman had the most single students in the study.
Adorable Home is low-key addicting!
Captain Ri and Se-ri are here to give us more kilig!