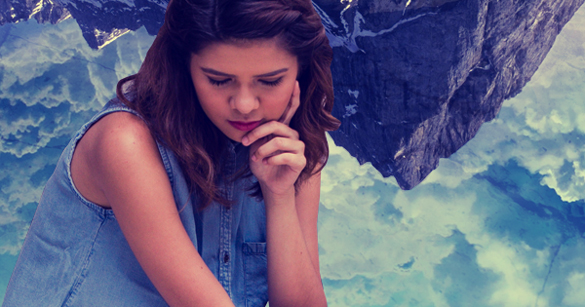 Maybe Paulo Coelho was right when he wrote in his book, "It is in the Realm of Love that we fight our first battles—and generally lose." Maybe loving is really giving and not expecting for something in return. Maybe "to love and be loved" is not really the greatest feeling in the world. But I say, maybe love is not some kind of blindness but seeing all imperfections but choosing to love still.
Many of us have already experienced that kind of one-sided love. That feeling of contentment when we just let ourselves love and never expecting to be loved back because we know how impossible it is. That feeling when you see that person happy and then suddenly, you just feel happy, too. And that feeling when little miracles happen and your heart jumps inside of your chest because of joy.
READ: Why I Stopped Believing in Forever

ADVERTISEMENT - CONTINUE READING BELOW
Definitely, noone could protest on how happy we become because of little things love do to us. That even though that person would never notice us at all, we still hold on to that small spark of hope that someday, he or she may realize we were right there all along.
Sometimes, we get to that point that even though the people we love cherish somebody else, we still don't give up. Instead, our hopes just become higher. Even though we experience pain already again and again, we still choose to love. And even though we were torn into pieces many times, we still manage to pick up the pieces and be whole again.
The reason? We love despite unwanted circumstances. We love simply because we love. Loving doesn't need any reason or explanation. It is what it is.
And maybe that is the very reason why there exists an irony of love. We are living in this world of realities that affect our lives over which we have no control with. Sometimes, what we want, we don't get. Sometimes, what we hoped for, even though we wait, never happen.
ADVERTISEMENT - CONTINUE READING BELOW
After all, we cannot force someone to just give back our love. And in this life of ironies, we shouldn't always expect something in return.
The more we are rejected and hurt, the more it leaves an imprint on our lives. The more we don't receive love back, the more we accept that some things aren't really meant to happen. And most importantly, the more we are torn into pieces, the more we learn how to stand up and be whole again many times.

ADVERTISEMENT - CONTINUE READING BELOW
That's why if you are victim of this unwanted circumstance, don't be so down. Don't feel so hurt that you are willing to give everything up. Because it is not pain that hurts us, it is that hope we hold on to.
Instead, learn how to love, love, and just love more. Because at the end of the day, nothing could still surpass that feeling of being happy with the little miracles even though you aren't loved back.
Sent in by Cristine Joy Castro. Got your own story to tell? Drop us an email at candymagazine @gmail.com! We'd love to hear what you have to say. If you're lucky, you just might get published in this space, too! Please indicate if you want to remain anonymous. We're also looking for artwork and illustrations to use with the stories, so please send some in if you want to be featured!
ADVERTISEMENT - CONTINUE READING BELOW