Features
From Our Readers: The Hows of Loving
How can I possibly stop this? Who will I choose? How will I choose?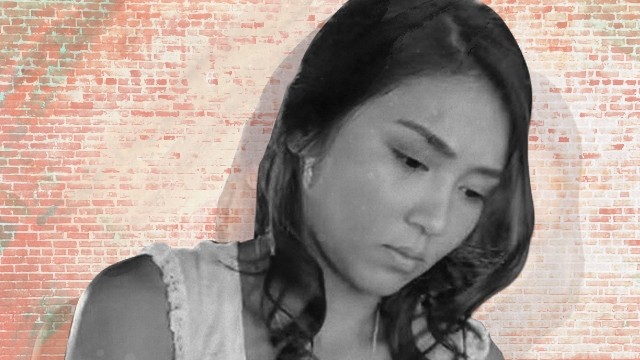 ART Trixie Ison
This year is difficult, it's like I'm in a maze.
I never have thought 'suddenly come into my life. I never expected it. In all honesty, you were just a mundane wall I passed by without noticing. But now, you became the wall I can see myself worth for a painting.
But I already have my wall.
In this world, having two walls is an unforgivable sin, now it's hard.
It is hard because I love you both. The concreteness of your love is sure not to end. It is proof that your love could stand the sands of time. Could stand even the strongest typhoon there is. You're both the walls I want to have.
But I have to choose only one.
Who will it be?
The wall I've been used to lean with or
The wall that just captured my attention?
It is maybe now the hardest part of loving two walls at the same time. You cannot imagine how much time you'll ever spare to each. How much effort you could spend, how much love you could give evenly—without a miss, without lacking the pieces that fit every space, without being unfair. How?
ADVERTISEMENT - CONTINUE READING BELOW
How can I love you both at the same right time in an entirely wrong context? It hurts me so much to be choosing. Because I know I have to break the other wall into bits, into pieces, into dust. I don't want that.
CONTINUE READING BELOW
Recommended Videos
I can't go on living like this, thinking how I can possibly be free like the air that kisses whoever she wants. How I can I possibly be like the water up in the stream, whose freedom reaches from seas and over the deepest oceans? How?
How to love you both without hurting? Without actually thinking how to be free from choosing, it breaks me.
It breaks me into pieces. Into bits you can't recognize. Because it is hurting me, it pains me so much that all there is left to me is to cry and wish my heart to stop beating-for it to realize how unfair and difficult it is to choose two walls you so much like. It is unfair. Find me another heart. Find me scenery of happiness. Not this kind that dries my tears. But, how?
ADVERTISEMENT - CONTINUE READING BELOW
How can I possibly stop this? Who will I choose? How will I choose?
How, is the only thing I can say, how, is the only right word I can use to describe the emptiness I feel.
How, is the only excuse I have to love you both.
Sent in by Frances Cortes. Submit your feels!
Have you ever heard of the *Off-Facebook Activity* tool?
At The British School Manila, students use social media to foster a sense of belonging.
Here's a little throwback that will make your day!
The security issues detected "may have been actively exploited" by hackers.
"No matter how hard we tried to make it work, it wasn't meant to be."
Take your pick from this list of self-care apps and mood trackers.
It's happening in stores and online!
It isn't an easy feat even for the regular students like us.
In case you're curious about what kind of jobs are currently available in the market.
For when you're feeling adventurous.
You can spend Happy Hour watching the sunset!
From The Candy Bulletin Community