Features
From Our Readers: Thank You For Giving Me My Best Chance
This is for all the questions people have asked, but I chose not to answer.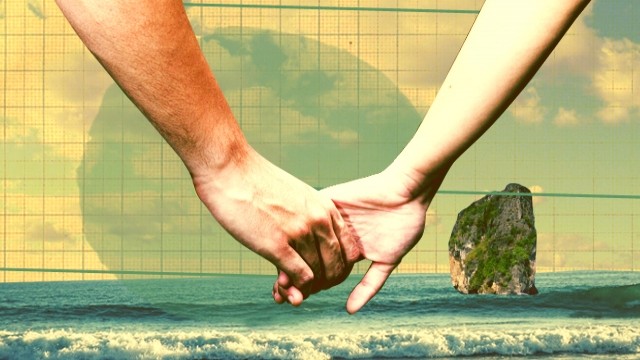 ART Trixie Ison
This is for all the things that I wanted to say, for all the chances that I didn't take, for the advice I didn't follow, and for the greatest love I had to give up. This is for all the questions people have asked, but I chose not to answer. This is for the friends who never got tired of asking how I was, and constantly telling me that everything will be fine, that everything happens for a reason. But most of all, this is for you and me, for the story that we never got to finish, and for the emotions that have consumed us, even when they were not supposed to be there.
I have constantly wondered what would have happened if I made a different choice. What if I told you how I really felt for you? What if I told you I was outright decided that I wanted "us" not just as friends, but something more? What if I admitted that I was just afraid of getting hurt? What if you knew that the feelings I had for you had tug on my heart more often than I wanted them to? What if "we" happened?
ADVERTISEMENT - CONTINUE READING BELOW
Of course, these what ifs will never be answered, because the ugly truth is, they're all in the past. And let's face it, the past is a terrifying place to visit. It's like ripping off a Band-Aid from a fresh wound, then directly pouring alcohol on it. It's extremely painful. And what makes it worse, is never having the closure we both deserved. We never said our goodbyes because we never thought we'd need to. And I'm not sure if the line from a movie is true, the bit about "Not having a closure is the closure." But you know what? No matter how agonizing it is, I know in my heart, you will always be my favorite "what if."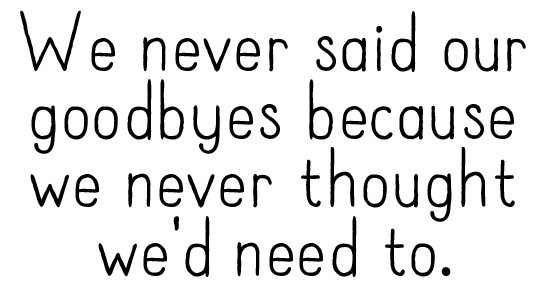 ADVERTISEMENT - CONTINUE READING BELOW
I was afraid of the idea of writing something about the past, and something for you, simply because I didn't want to feel the emotions I kept so hard to push away. I realized that I will never be 100% okay unless I free myself of the feelings anchoring me down. I need to free myself from the past of us that never really had the chance to happen. I need to free myself because you've already freed yourself from the chains of wasted chances, lost hopes, and wrong love. It's about time I do the same.
I guess what's left to say is no matter how different our lives have turned out now, I'm glad that we were once part of each other's lives. And despite the ache, thank you for teaching me how to love and feel loved. With all these said, together with the thorns of the past, I am finally uprooting what's left of these feelings, and plant the seeds of my dreams in place, and strive to let these dreams grow. I'd like to look at our so-called past, a big leap for me to be where I am now. Thank you for paving the way towards a great future for me, with no excess baggage. I understand now that you wanted me to have my best chance at life. So it's but fitting to say, thank you for giving me my best chance.
ADVERTISEMENT - CONTINUE READING BELOW
Sent in by Arianne Valerie B. Escritor. Got your own story to tell? Drop us an email at candymagazine @gmail.com! We'd love to hear what you have to say. If you're lucky, you just might get published in this space, too! Please indicate if you want to remain anonymous. We're also looking for artwork and illustrations to use with the stories, so please send some in if you want to be featured!
If you haven't already picked up on that.
It'll be just like the good, old days-except now, you can watch it any time, anywhere.
Molo has since posted his public apology online via Instagram stories.
Finally, something to look forward to.
This is just heartbreaking.
For "a different kind of positive," as designer Ram Silva puts it.
All you need is coffee, hot water, and milk sugar is optional!
What's your best and worst trait as a friend?
Stock your freezer with your all-time Jollibee favorites!
Make the most out of your time in self-quarantine!