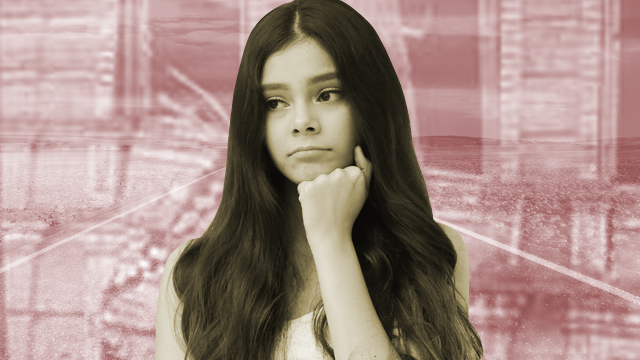 She's changed. She's not the same anymore.
The old happy eyes were replaced with dark circles underneath. She's been crying. She wasn't supposed to but she couldn't help it. Emptiness continues to flood her heart and it makes her sad.
READ: An Open Letter to the Girl Who Thinks She's Not Enough
Almost every night, her mind is filled with thoughts of you. And every time the memories flash back, she would just let her tears fall as her heart aches for you. She's missing you. She misses everything it used to be. She longs for you. She knows everything is wrong but to her, why does it seems so right and true?
She couldn't look at you in the eyes anymore. She's been avoiding you ever since she confirmed that she's still madly in love. And because a single glance of you might put her to trouble. She wants to stop this madness, but she doesn't have the slightest idea when she will.
ADVERTISEMENT - CONTINUE READING BELOW
She hopes that someday she could tell you straight in the eye that she had finally move on. That she could just laugh of how she was stupid of falling for you. And that she could send you smileys without her heart tearing apart. She hopes that in time she could pick up the broken pieces without bleeding. And she could fix what's been shattered.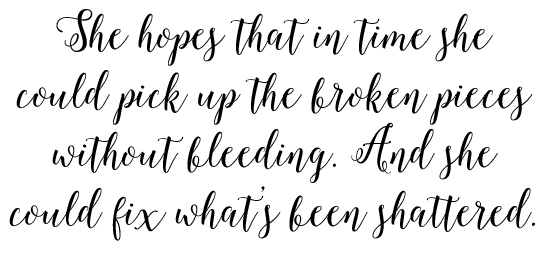 She's still broken and drowning into her own feelings. She's still looking at you from afar with water in her eyes. She's still waiting in vain. She still sleeps in the night with broken heart and bones. And she still loves you for all the wrong reasons.
Sent in by Abby Gayle Gim. Got your own story to tell? Drop us an email at candymagazine @gmail.com! We'd love to hear what you have to say. If you're lucky, you just might get published in this space, too! Please indicate if you want to remain anonymous. We're also looking for artwork and illustrations to use with the stories, so please send some in if you want to be featured!