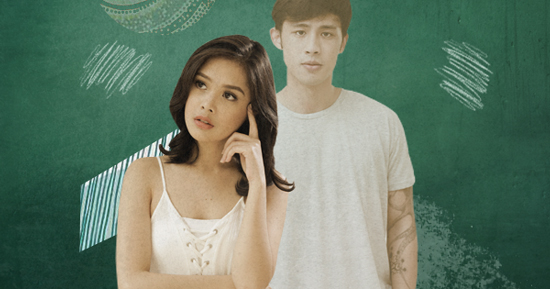 Is it possible to miss someone you've never had? To be hurt by someone that was never yours and have the slightest possibility to want back what you weren't able to call your own?
There will always be that one person who has this power over you. The kind of power that makes you feel like you're on cloud nine. The kind of power that doesn't make you stop smiling although at some point you want to because you're starting to look like an idiot. But also the kind of power that makes you feel as if all the wrong in the world is happening to you. The one that makes you sweat unconsciously because he hasn't called when he said he would. The kind that deprives you from sleeping at night, tossing and turning and thinking what went wrong. Yes, we all have that one person in mind.
But the thing is, he's not yours. He's not your boyfriend, sweetheart, or munchkin. He's just a person who's close to your heart. And nothing more than that.
And why is that? Do we just allow it to happen to ourselves?
Well, I guess it's because we never know what's coming. You're afraid to fall down but what if you'll fly? What if he feels the same way? What if he's just as scared as you are and he's just hiding his feelings? You wouldn't want to miss that chance. There's this saying that goes, "In the end, we only regret the chances we didn't take." And yes, I believe in that. Taking risks is healthy. So you take it. You take the risk bravely and firmly as if nothing will stand in your way and you're proud of that decision.
ADVERTISEMENT - CONTINUE READING BELOW
But things don't always go the way you want them to be. You don't always get the high return from the high risk that you've taken. We get hurt. And then we cry. And then we mend. And then we live again.
And even then, we again allow ourselves to feel that hurt we once felt. It comes back, he comes back, and you welcome him with arms wide open. You welcome the hurt that almost killed you; that almost broke you, not just into two, but into tiny fragments. Human nature, they say. It's human nature that we let ourselves experience new things but it's also human nature that we let ourselves experience the same thing all over again—the same feeling, the same person. Because that person, no matter how much hurt he has caused you, will always be a part of your life.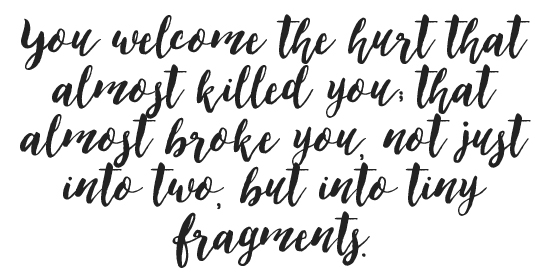 But then again, he isn't yours. And maybe you don't even have the right to be hurt because of that. But you know that despite not being his and he not yours, he is somehow one of the puzzle pieces that complete your own picture.
So the answer to the question is, yes.
Written by Francine Louise Flores. Got your own story to tell? Drop us an email at candymagazine @gmail.com! We'd love to hear what you have to say. If you're lucky, you just might get published in this space, too! Please indicate if you want to remain anonymous.