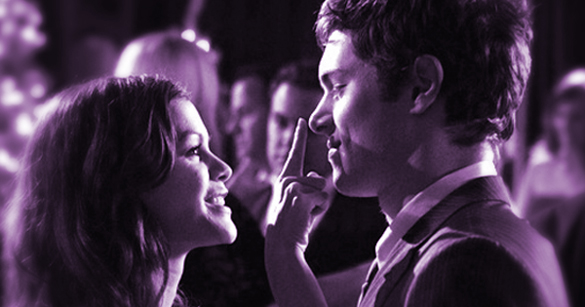 It's been years since we left each other's lives but it feels like it was only yesterday when you used to call me baby, when we first held hands while listening to our favorite songs, when we would sneak out of town with our friends and go to our favorite places, and when our love seemed stronger than the two of us. It's odd that I still think of you often when I shouldn't be. But I'm not writing this to say I still love you, nor I want you back. No. I just want to tell you everything I should've said before it was too late, because I've been carrying these thoughts for so long now.
First of all, I want to ask how are you, but I guess you're doing fine. I've been looking at your Facebook profile but it seems you haven't logged in for months. I heard you transferred to another university and you qualified on one of its dance clubs. I'm happy for that. I know dancing has always been your passion and first love. I hope you'll succeed in whatever path you choose.
Second, I want to say thank you. Thank you for all the great memories we had. I still remember almost every single thing we did together, they still make me smile sometimes. You were not just my boyfriend, you were also my best friend. I think of you whenever I wake up in the middle of the night. Probably because you were the only one I could call whenever I had a bad dream. You would sing to me on the phone or we'd talk about random things until I'd forget what my dream was, then we'll both fall asleep. You cheered me up when I wasn't feeling okay even if I never told you a word about it. You treated me like a princess. But unlike fairy tales, our ending wasn't so happy at all.
ADVERTISEMENT - CONTINUE READING BELOW
I don't know if I should thank you for this but to be honest, you made me stronger. I was once a fragile girl then you suddenly, unexpectedly, broke me and I had no choice but to fix myself and bring back the broken pieces to make them whole again. And after everything I've been through, I still wonder where all your promises went, just like our future plans that became forgotten.
And lastly, I'm sorry. Sorry if I never attended your dance practices, not even once, for watching you in a distance when I should be standing in front cheering for you on those dance competitons, for thinking about your past rather than just accepting it, for walking out when we had a fight. Sorry I never gave you the chance to explain yourself, for not answering your calls and texts, and I'm sorry for breaking your heart after you broke mine. I guess I was too young back then to handle that kind of relationship.

Always know that I will never forget about you and how you made me feel happy, loved, and crazy, all at the same time. And there will always be a place in my heart for you and our memories. 'We' may not have worked out but we both learned and grew which was good for both of us. It was nice spending those treasured memories with you, AJ.
Sent in anonymously. Got your own story to tell? Drop us an email at candymagazine @gmail.com! We'd love to hear what you have to say. If you're lucky, you just might get published in this space, too! Please indicate if you want to remain anonymous. We're also looking for artwork and illustrations to use with the stories, so please send some in if you want to be featured!