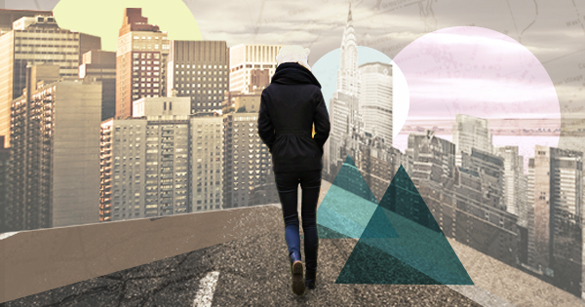 I got close to him in sophomore year, but we used to be classmates in first grade. So we actually both knew each other's names when we'd pass each other in the halls and corridors of our school but we just went about our way and ignored each other. Then summer came and little did I know that it would change my life.
We were schoolmates until we both transferred to different schools, but the irony is we got closer after that. He called me every night (or any time his classes ends), we hung out every week (sometimes several times a week), and some times he picked me up at school just to be make sure I wouldn't bail on him.
We would talk about what happened to him that day, the highlights of his day and some other random stuff that we would just bring up one after the other. With him, it seemed like time froze and we never ran out of things to talk about until we fell asleep with the other still on the line. That one time, he fell asleep on me and I could hear his steady breathing and I've never felt so contented in my life.
ADVERTISEMENT - CONTINUE READING BELOW
A few months later, we were just each other's comfort zones and he declared me as his best friend. I made it seem like it was fine by me, but little did he know I wanted so much more than that label. I knew about the things he likes and things he doesn't like, how he looks like when he sleeps, things about his family, what he feels when he gets scolded. I basically knew every single thing about him. He knew me well too that he knows what I think about when I make a face, when I'm angry, when I'm sad... when I'm happy. He was even there on my 16th birthday though he didn't give me a present, his presence was more than enough for me.
But he never saw through the way I looked at him. The way I looked at him is like no other. I never looked at anyone else like that, just him.
He always told me that I was always on his mind, that he thinks of me every day, that he wouldn't know what he'd do without me, and that I'm special to him. And he loves me.
After that conversation, we started going out—like on dates! Every time he would end the phone call, he'd say "I love you." Sometimes I'd say it back and sometimes, I wouldn't.
But we were never really clear, because when I told him about my feelings while I was crying one night, on the phone, he was shocked. And he said that we would talk about it in the morning. And indeed we did.
It was my classmate's birthday and all my friends were there and they knew about him. After we ate, and I was about to leave (because I thought he was going to bail on me), I felt a pull on my arm and he softly dragged me to a table. He sat across from me.
ADVERTISEMENT - CONTINUE READING BELOW
I could literally feel the awkward tension in the air. I could almost taste it. We stayed silent for a while until he asked why I just confessed now, and not long ago? He said I made him look stupid. And I still don't understand why.
I was silent the entire time, not knowing what to say. I knew that if I utter so much as one word, a tear would surely make its way down my cheek and I didn't want that. My dignity was all I had left after those words escaped his mouth.
And the thing is, I saw it coming. I knew that he was never going to make it clear and say that he loved me. His response left my heart broken and empty in a way nobody would understand. And I thought, is this how things are supposed to end? After I let my feelings out in the open, you would just simply crush it? I couldn't take it.
ADVERTISEMENT - CONTINUE READING BELOW
After that day, when I arrived at school and thought about it, I broke down in tears after sitting down and just hid my face from everyone. But it was too late, they already noticed. My concerned friends and other classmates bombarded me with questions if I was crying because of him. I couldn't say a word because of my ragged breathing. And there was this girl he was friends with in my class and he'd actually been flirting with her even if he knew she was my friend. I couldn't answer because I didn't want her to tell him what happened and I would look pathetic. That's the last thing I wanted.

ADVERTISEMENT - CONTINUE READING BELOW
It was November when all of this happened. And a month after during Christmas, I was wondering what he was doing. I still had his number, so I sent him a text message wishing him a Merry Christmas and a Happy New Year.
Flash forward to New Year's Eve. He called me. After what felt like ages ago when I last heard his voice, he called.
And we picked up right where we left off.
I regret getting in touch with him again though, because after spending Valentine's day with him, we never saw each other again. Though he really wanted to see me, I was the one unavailable. The last time we ever got in touch was at each other's graduation. He sent me a long message on Viber saying that all he wanted was to see me on that day and I couldn't make time for him.
And after that, he ignored my calls, my messages, everything. He acted like he never met me and I never existed. That was six months ago.
ADVERTISEMENT - CONTINUE READING BELOW
I feel less pain now but he still crosses my mind once in a while.
Sent in by Chinny Chian. Got your own story to tell? Drop us an email at candymagazine @gmail.com! We'd love to hear what you have to say. If you're lucky, you just might get published in this space, too! Please indicate if you want to remain anonymous.