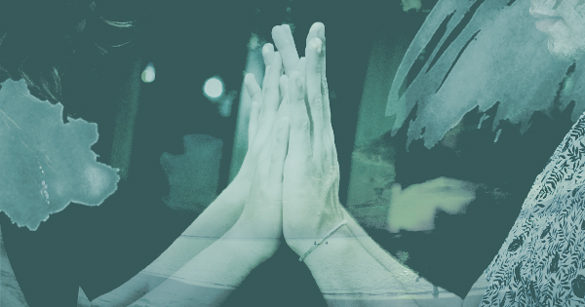 I would spend the entire day studying, eating, or watching movies. My days were spent that way because I dreaded the night. You always had a way of coming back.
Maybe we were just too young, too caught up in the sense that we actually have each other even though it wasn't official. Everybody knew about it and we didn't care. They loved us. They loved the fact that two nerds would eventually fall for each other. I was genuinely happy and you were, too. We both were.
Then, I got scared.
I became afraid of many things: leaving you, hurting you, belonging to you at such a young age, you being clingy, jealousy, etc. They just kept coming until my own fears overshadowed me and you couldn't save me. I couldn't save myself.
It took a lot of talks about distance until I finally had enough. I gave you one last chance to get it back, one last shot at happiness and you forgot all about it. I'm sorry I reacted the way I did. But honestly, walking away from you felt like the best decision I ever made for myself since we fell apart.
ADVERTISEMENT - CONTINUE READING BELOW
ADVERTISEMENT - CONTINUE READING BELOW
Now, I only see pictures of you. I admit, I still get jealous or I start missing you. But I guess now is not the time to sulk and cry rivers. I think it's time to find ourselves and get to know ourselves better. I get to see the beautiful person you said I am. I thank you for that.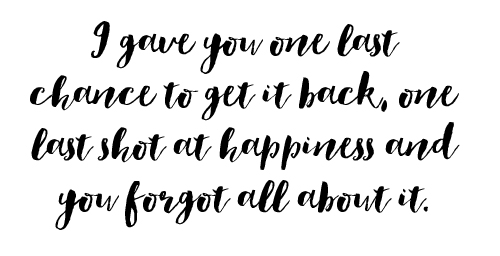 ADVERTISEMENT - CONTINUE READING BELOW
And if, by chance, the world seems to miss us together and will make us meet. I bet we'll see the same people—just stronger and wiser.
Sent in by Rose. Got your own story to tell? Drop us an email at candymagazine @gmail.com! We'd love to hear what you have to say. If you're lucky, you just might get published in this space, too! Please indicate if you want to remain anonymous. We're also looking for artwork and illustrations to use with the stories, so please send some in if you want to be featured!