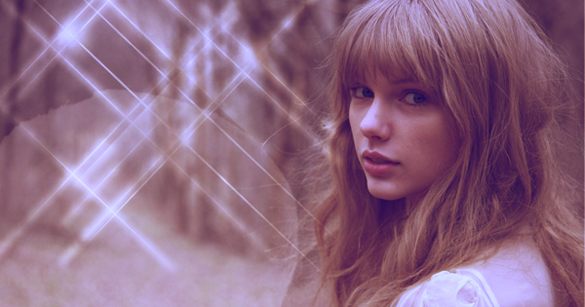 If there's one song by Taylor Swift that describes how our love story ended, that is "Sad Beautiful Tragic". We met during our junior year in high school. We graduated together and made plans. However, I went to United States to continue my studies. Two years apart and we still made it. How? Miracle. It was the toughest challenge but seeing him after what seems like forever was the sweetest reward. All went well until that day when everything fell apart.
His words cut like knife in my heart. My dreams were shattered when he uttered, "I'm sorry for giving up on us." He left me. After everything we've been through for four years, he left me. I was like a paper crumpled and thrown in the trash bin just like that.
READ: To the Boy Who Is So Close But Still Far Beyond My Reach
Broken, torn, and crushed, I continued to live my life. I wondered how he was able to endure the 8,491 miles for two years but gave up when I was too near him. Every day I wake up pretending to be happy and fine until I'm not pretending anymore. I wake up living without him anymore.
ADVERTISEMENT - CONTINUE READING BELOW
ADVERTISEMENT - CONTINUE READING BELOW
Now, he's just a distant memory. Have I forgotten him? No. And I don't think I ever will. He was my high school sweetheart and will forever be. Do I still love him? Yes. What the heart once owned and loved, it shall never lose. I may not take a bullet for him now but the love is there, always. I choose to forget the pain. I choose to forget the misery of life without him by my side. Then I remember how substantial I am even when I'm alone. I value my worth more than I ever did when I was with him.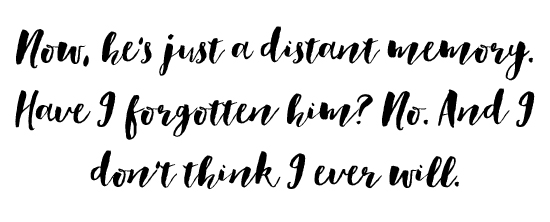 ADVERTISEMENT - CONTINUE READING BELOW
So to you, my high school prince, thank you. Thank you for breaking my heart. It made me a better person. Our story is a beautiful tragic but nevertheless, I thank you for writing it with me. Although some memories pained me, it's my favorite so far. You still linger in my thoughts but my love, I am slowly letting you go. You gave me an experience of forever for four years and for that, I owe you. Now, I feel like our story is a good movie worth sharing. It's a proof how not all sad beautiful tragic love affair ends up being buried and forgotten. Sometimes, they are told not to remember the pain, but to cherish what once was heaven on Earth.
Sent in by Kaye S. Got your own story to tell? Drop us an email at candymagazine @gmail.com! We'd love to hear what you have to say. If you're lucky, you just might get published in this space, too! Please indicate if you want to remain anonymous. We're also looking for artwork and illustrations to use with the stories, so please send some in if you want to be featured!
ADVERTISEMENT - CONTINUE READING BELOW