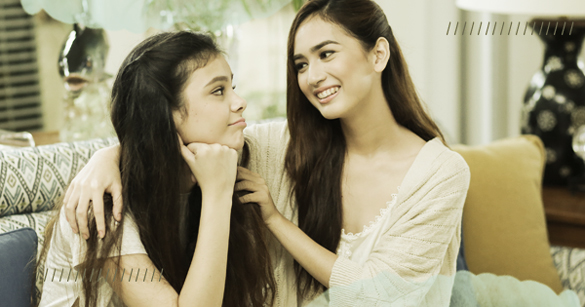 This post is for you. The you that's had a miserable week. The you that feels so worthless. The you who doesn't know how much longer you can hold on. The you that seems to be unnoticed. The you that has lost confidence. The you who always blames yourself when things don't go the way you want it to be. To you.
READ: Dear Insecure Girl
You are wonderful, magnificent, spectacular. You make every minute much more enjoyable. You have so many talents and skills that others do not have which makes you unique. You make this place a little bit more extraordinary. So far, you've survived 100% percent of your worst days and you're doing great. I know that life's a bit hard but you, you are so much stronger than you think. I know you can do it. So please, hold on.
READ: Who's Going to Ask Her If She's Okay?

ADVERTISEMENT - CONTINUE READING BELOW
Things will get better—maybe not now, but soon. Cliché as it may be, but I want you to know that you're not alone. It doesn't matter how many people and good friends you're surrounded with, as long as you know you will never be unaccompanied throughout your journey in this life. Life's unfair—learn how to deal with it. There will people who won't like you and you will never be everyone's cup of tea. Nevertheless, your presence and absence mean the whole world to someone. Never let anyone bring you down.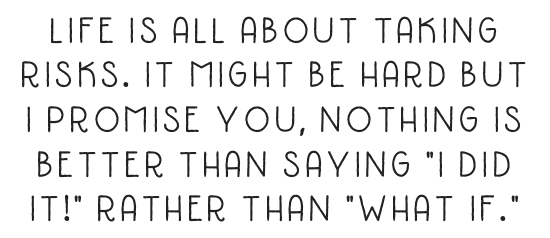 ADVERTISEMENT - CONTINUE READING BELOW
Believing in yourself is probably one of the hardest things you tried doing in your life. You compare yourself with other people all the time and feel bad about yourself when they have the things and skills you don't have. You're probably scared of defeat, failure, and criticism, but nothing will happen if you won't take risks. Life is all about taking risks. It might be hard but I promise you, nothing is better than saying "I did it!" rather than "what if." As I've said, you're much more stronger than what you think. Don't forget that you're beautiful,too. You just have to believe in yourself.
Written by Julianne Calvadores. Got your own story to tell? Drop us an email at candymagazine @gmail.com! We'd love to hear what you have to say. If you're lucky, you just might get published in this space, too! Please indicate if you want to remain anonymous.
ADVERTISEMENT - CONTINUE READING BELOW