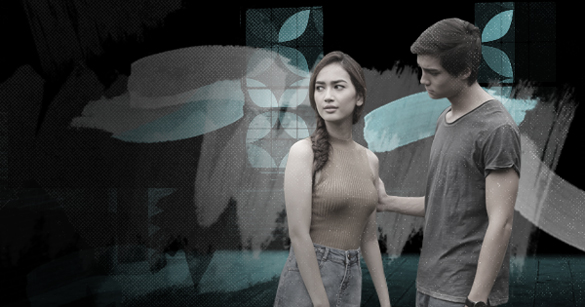 Love is so powerful that the word itself can already hurt. The idea of it can be thrilling and spectacular although the happiness that it can give cannot compare to how much pain it can cause.
It used to be fate. It used to be what you wanted, what I dreamt of. It used to be everything I envisioned. What I'd always search and pray for. It used to be love. It used to be us.
READ: I Should Have Listened
I'm sorry for all that I've lacked as a person. You have no idea how much hate I pour onto myself. I've never felt so insecure and have dropped my self-esteem to the lowest level. I'm sorry for being so selfish. Selfish in a way that I didn't give you the happiness you deserve. It was all you who did the work and I couldn't forgive myself for that. I'm sorry I wasn't the girl of your dreams. The girl so beautiful and smart in every way. I'm sorry you had to leave. The first and second time you did, I'm sorry I was stubborn and tried to win you back. It's just because it was always worth the fight. But not for long. I'm sorry I didn't give you all the love you deserve. For not having that mutual kind of feeling with you. It's just because I loved you more. And that kind of love wouldn't let me show it. Love is selfish, I know. But love is also kind. So kind that it allowed us to be together even when we can't.
ADVERTISEMENT - CONTINUE READING BELOW
I didn't want to give up, but I have to. Life makes giving up such an easy option. The sad thing is, I was willing to wait for the right time. Then one day, I received a sign that you had given up. I just had to say, "may masisira pa pala sa puso kong durog na." Why do I feel like you're still hurting me even when we're already apart? You know that I've been through a series of heartbreaks and you, so heartless, had the guts to add to it. I thought you were different but I thought wrong. I'm not mad at you for leaving me. I'm angry because I let myself get hurt by you. You, of all people. You, so kind-hearted and amazing. You made me believe that something can be real, that something can actually last forever. I had to stop waiting. I had to let go of the fact that you and I will never get back together. That the "us" we had was never meant to last. That you were just another bridge to go through to get to the right one. And I hate it. I hate the story that was made for us. It was better not to have had it than to have had you and lose you. But we tried, we fought and sometimes that's enough.
READ: But You Won't Let Me
I believe that some lovers don't end up together for the reason that they don't love each other anymore. It's the circumstances that come along and change the way it should've been. Believe me when I say, that circumstance had been a lifesaver. I loved you even before you knew it. I loved you more than you knew. I loved you even after you left. You left me with beautiful memories to treasure but you've also left me with my heart shattered into pieces. And you left me with the fear of falling in love again. I'm sorry I was the girl so easy to replace. But, I'm not that girl anymore. As you read this, I have found my way back. I have gotten my sources of strength and I won't let the thought of you get in the way. Because in the end, I've realized you're only going to have to be strong for yourself.
ADVERTISEMENT - CONTINUE READING BELOW
Now, the pain you've caused cannot compare to the happiness you gave me. This is my closure which you're supposed to give but I've realized it's much better you leaving without any words said. It hurts less. Let's face it. You were right for me but I guess I was never right for you.
I want to let you know that I loved you with all my heart. Maybe I wouldn't be able to find someone as perfect as you were. But I sure can find someone who's right for me. You were my first love. And I don't regret every bit of our love story. Even if it hurt, it was real and beautiful. You may not be my one true love, but God do I want you to be that person. I loved our story. It wasn't easy but it was definitely worth it. Mostly when people break up, they grieve for the reason that they could've had more memories and could've been better. But this is the first time in my life I felt that the relationship we had never lacked anything nor did it miss something. It felt as if the time given to us were enough. It felt like it was all planned. I've realized love is all about sacrificing. It is about having to resist the pain of the fact that a wonderful love story has it's ending. That pain might be long, but it's not forever. Just like "us."
ADVERTISEMENT - CONTINUE READING BELOW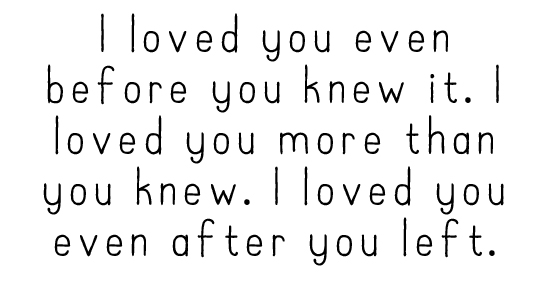 This is my way of saying goodbye. Goodbye to the pain I've kept and tried taking away. Goodbye to the person I stopped waiting for. This is me moving on.
Alyssa Cuerdo is 16 years old. Got your own story to tell? Drop us an email at candymagazine @gmail.com! We'd love to hear what you have to say. If you're lucky, you just might get published in this space, too! Please indicate if you want to remain anonymous. We're also looking for artwork and illustrations to use with the stories, so please send some in if you want to be featured!
ADVERTISEMENT - CONTINUE READING BELOW