Features
From Our Readers: It Hurts To Ask Someone to Stay When All They Want to Do Is Leave
Three months after I met you, I fell for you.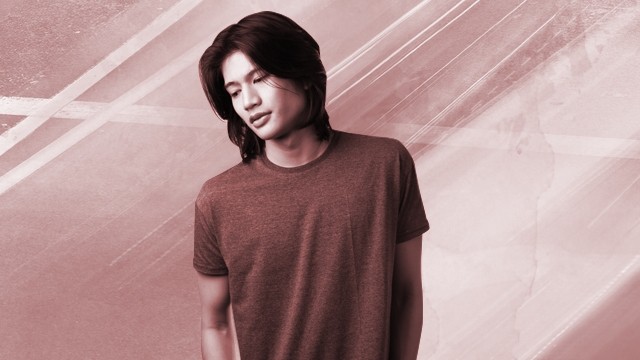 ART Trixie Ison
I met you exactly on September 7. We got to know each other for a while, and I felt like I found myself a true friend and my best friend. At the time, I wasn't in good condition.
Three months after I met you, I fell for you. They told me it was too soon. They told me you were still in love with her, but me being the stubborn person I am I didn't listen. I let myself fall for you, but little did I know you were falling for me too.
I don't know what you saw. I'm not pretty, nor am I smart. I'm not funny nor helpful. I'm not a lot of things that they said you wanted in a girl.
So why did you go for me? Honestly, I don't mind though.
We went strong for almost three years. We ended exactly August 13, the day right before my birthday. On the day of I got flowers, chocolates, a life-sized teddy bear, and a pretty big tub of ice cream. I still remember the tub, though. It was the very first tub we shared ice cream in. But when you gave it to me it was filled with folded up paper. On every single piece of paper was one of OUR favorite quotes or things you would whisper in my ear when I cried to you.
ADVERTISEMENT - CONTINUE READING BELOW
CONTINUE READING BELOW
Recommended Videos
I loved you and I still love you. I see you from time to time, but now you're avoiding me. It hurts so much to see you every day and know you're not mine anymore.
The thing that bothers me till now is the fact that you didn't even tell me why you broke up with me. It hurts knowing you left, but it hurts even more that I didn't even get an explanation to why you left.
It's painful to say goodbye to someone you don't want to let go, but it's even more painful to ask them to stay when you know they want to leave.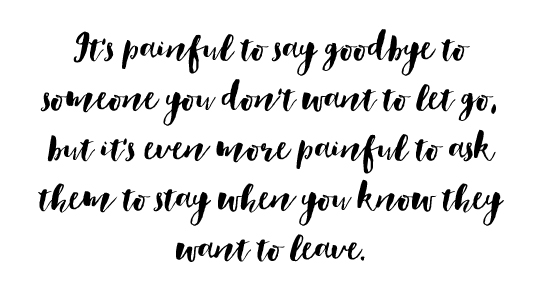 ADVERTISEMENT - CONTINUE READING BELOW
You were and still are the person I trust everything with. You're the one person I'd drop everything for. You were the one that picked me up when I fell. You were the one pieced me back together when I broke. You were the one who stuck up and shielded me from all the negativity that anyone threw at me. You were the one I leaned on when I needed support. You were the shoulder I cried on. You motivated me to do my best. You were the one that made sure I succeeded in everything I did.
I still love you, but I'm tired of trying to get your attention.
I'm letting you go now. I hope you're happy. You just need to know that, you're my first love and I'm thankful I met a guy like you. Thank you for all the memories and all the firsts.
ADVERTISEMENT - CONTINUE READING BELOW
Sent in anonymously. Got your own story to tell? Drop us an email at candymagazine @gmail.com! We'd love to hear what you have to say. If you're lucky, you just might get published in this space, too! Please indicate if you want to remain anonymous. We're also looking for artwork and illustrations to use with the stories, so please send some in if you want to be featured!
She may not have won the Miss Universe Philippines crown, but she's no doubt a true queen.
Did you know that Miss Universe Philippines 2020 is a licensed physical therapist?
Life is more fast-paced over there.
The actress is already considering her next project.
You can choose from two sets of cast members.
You can check out home decor, too!
The government agency says, "Suicide is a sensitive and complex issue."
Kakamiss manood ng games!
We got to talk to a public school teacher to share how students, teachers, and even parents are dealing with studying from home.
They basically do all the work for you!
He usually makes them during break time.
"It is not only about memorizing laws."
From The Candy Bulletin Community