Features
From Our Readers: I Wish You Told Me Why You Went Away
Over the past months, my life has been a series of back and forths, of trying to hold on or let go, of waiting or leaving.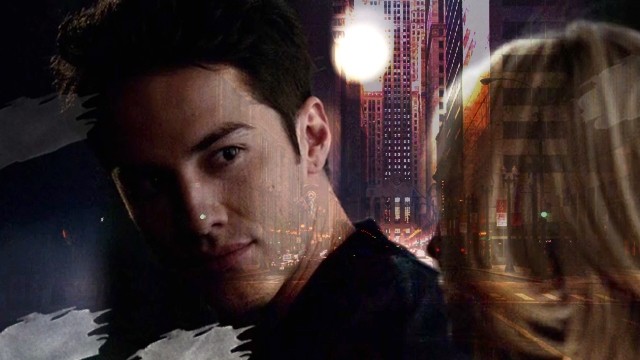 ART Trixie Ison
It has been been 4 months since you've been gone. It was silly of me to think it would be that easy to forget everything in a snap. During those months I tried to be occupied by a lot of things. I kept myself busy so I wouldn't end up thinking about you. Sure, I have forgotten about you but I only did when exams, quizzes, and a lot of school requirements filled my days. But when I lay at night I couldn't lie, I still think of you. Only you.
I wonder if I was somehow bewitched or something, baby coz Icouldn'tt quite comprehend what's happening to me. I used to be this carefree person who don't give a damn about boys. Sure I had crushes, but this is quite something. You are quite something.
Over the past months, my life has been a series of back and forths, of trying to hold on or let go, of waiting or leaving. And that has been the hardest part. There were days when I felt so sick of  waiting, I loathed you. There were days I actually thought the game was over, I was finally over you.  The truth is, I only wanted to forget about you to get away from this horrible feeling. The kind that tears you apart at day, when you're supposed to be doing some important matters. And at night, when your mind is supposed to be resting. I feel like I'm in a maze. There are a lot of channels open leading up to others. I couldn't quite grasp where to go. I'm not even sure if I can go through one channel coz every time I try to, I see you. I see every picture of you around and I give up. I become so weak.
ADVERTISEMENT - CONTINUE READING BELOW
CONTINUE READING BELOW
Recommended Videos
Every time I'd find the courage to let go, something always pulls me back. Something always tells me to hold on some more. I want you, I wanted it to be you so bad. I ignored all the standards I've set for you only to find out you were gone. You drifted away so fast without me knowing, without any reason. You made me drown with thoughts of maybes and what ifs. And that's gonna be the death of my silly heart or head. I know this is just infatuation but why does it hurt so bad? Why do I have to search for you in the hallways and everywhere I go? Why do I bother checking up your facebook profile over and over? Why do I still think of you and me ending up being together?
I don't know what you got but I let my walls down for you. I asked God if it's you, I guess the answer is NO. And I'm trying to be okay with that.
ADVERTISEMENT - CONTINUE READING BELOW
I just hoped you told me honestly why you went away. I just hoped you gave me a reason. I don't even mind if you'll give me an excuse for goodness sake! I miss you. God, I miss you so much. I hope you realize it's you that I want. I know now, no more letting go. I can't, when I still want you. Please come back, C.
Sent in by Cha. Got feels? Submit your story and get published!
The university was the first school to apply for the limited face-to-face classes in the country.
Why anyone would say something THIS HORRIBLE is beyond me.
Jeanette opened up about her experience as a young actress in Hollywood.
Screenshot your fave for future reference.
They will no longer consider the proposal after objections on social media.
Fare difference still applies.
Students from 21 different countries also participated.
From fashion designers to models
March isn't off to a great start for K-pop fans.
This meaningful and now-viral song has quite the story!
From The Candy Bulletin Community