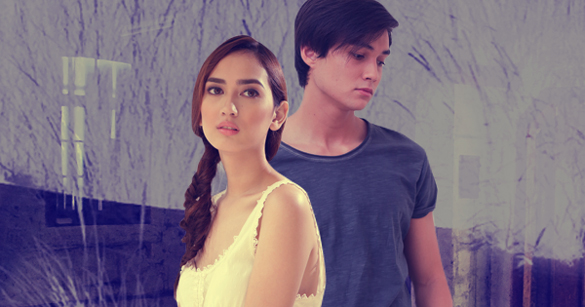 Have you ever felt broken beyond repair? Broken beyond any help by any means, too broken to even write another word of poetry. I've told myself to numb the pain of heartbreak, to disregard such emotion from my system. But once again, I have failed myself. It is no surprise to me to be rejected; I should have gotten used to it by now. But every break-up still stings as if it were the first one to ruin your life.
Granted our story was quite ephemeral, it didn't lower the value of the affection concocted from our souls. Every word that poured seamlessly from our lips clung itself to our chests like a virus, creating havoc within. The good kind, I might add. You never ceased to let me know of your love for me, of how celestial you thought of my existence. In that moment, we were living in eternal bliss, the honeymoon stage one might say, but all sweetness ended there.
ADVERTISEMENT - CONTINUE READING BELOW
I loved you, I truly I did. But apparently, I wasn't enough for you. I'd wait for you to come home, only to talk to you for a sliver of time. I longed for you, even if you were already by my side. I needed to feel your warmth, to feel you around my arms once more. The comforts of our home had vanquished, and at the same time, your love for me had gone. Was I really that difficult to love? What part of my soul drove you away from me?
But then again, did you truly love me? Or did you just succumb to the first girl who proclaimed her love for you, that girl being me? Were you so desperate for companionship that you went to me as an easy answer to your prayers?

ADVERTISEMENT - CONTINUE READING BELOW
The smart choice would be to cleanse myself of you, to get rid of every bit of you from my body. Sadly, I loved you too much. And sadly, you loved me far too little. You left so easily as if you had choreographed every movement of this sad, sad life, leaving me centerstage, staring into the void and ready to jump.
I, however, did not. I know better now than to let someone like you make me think less of myself. Just wait, I'm going to topple your entire world just as you did mine.
Sent in anonymously. Got your own story to tell? Drop us an email at candymagazine @gmail.com! We'd love to hear what you have to say. If you're lucky, you just might get published in this space, too! Please indicate if you want to remain anonymous. We're also looking for artwork and illustrations to use with the stories, so please send some in if you want to be featured!
ADVERTISEMENT - CONTINUE READING BELOW