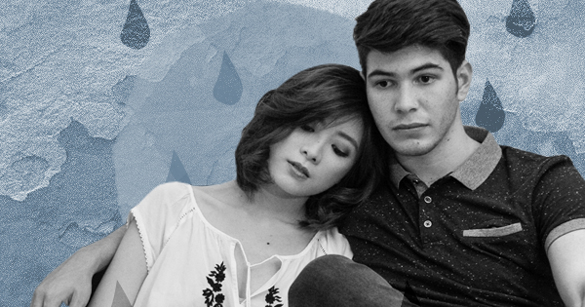 Do you still remember how I got mad and wanted to scream at you for telling me that you still love me but you don't want me anymore? I was really mad. I wanted to punch you in the face and beg you to take it back. I hated and loved you at the same time. I was so confused. I've always believed that if you love someone, you'd want them with every fiber of your being. You'll fight for them no matter what. But after being away from you for a little while now, I finally understand.
Now, I'm feeling what you've felt when you left. I still love you but I don't want you anymore. The last time I saw you, my heart still raced and I still felt that shortness of breath every time I see you smile. I still felt the same butterflies in my stomach every time I hear you laugh. My hand still craved for your hand when I look at you, but I don't want that anymore. I don't want to feel this way towards you anymore. I can't. I just have to stop. I can't keep remembering the memories we've shared. I can't torture myself like that. I have to stop hoping that someday you'd finally come and beg me to be with you again. I have to accept the fact that everything between us has already come to an end.
ADVERTISEMENT - CONTINUE READING BELOW
ADVERTISEMENT - CONTINUE READING BELOW

Maybe we're not really meant for each other. Maybe you were supposed to teach me that not every thing ends in happy endings. Not every thing you believe in is always true. Not every thing you want, you can get. Not every thing happens the way you wanted it to. I've finally accepted that I can't force myself to you when you really want me to let you go and that I don't deserve that kind of treatment.
ADVERTISEMENT - CONTINUE READING BELOW
From now, I'll remember you as a happy memory.
From The Girl You Loved and Left
READ MORE:
Love Yourself First
Why Everything Is Falling Apart
A Letter for the One Who Left
Sent in by Nicole Diokno. Got your own story to tell? Drop us an email at candymagazine @gmail.com! We'd love to hear what you have to say. If you're lucky, you just might get published in this space, too! Please indicate if you want to remain anonymous. We're also looking for artwork and illustrations to use with the stories, so please send some in if you want to be featured!