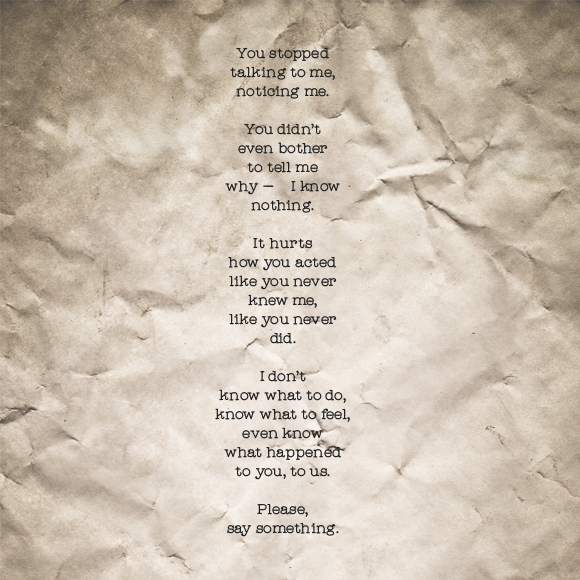 You stopped
talking to me,
noticing me.
You didn't
even bother
to tell me
why— I know
nothing.
It hurts
how you acted
like you never
knew me,
like you never
did.
I don't
know what to do,
know what to feel,
even know
what happened
to you, to us.
Please,
say something.
READ MORE:
Lang Leav: The Poems She Wants You To Read
#Feels: 3 Beautiful Poems About Love
To Planet Mars
Written by Rainvick Ayrand. Got your own story to tell? Drop us an email at candymagazine @gmail.com! We'd love to hear what you have to say. If you're lucky, you just might get published in this space, too! Please indicate if you want to remain anonymous.