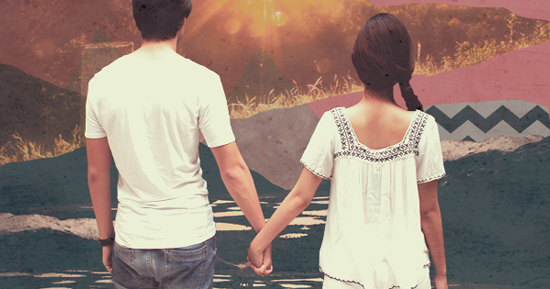 Writing for you and about you perhaps means that I feel something more than our daily exchanges of messages. Writing for you implies that there is a certain depth to these irrevocable and indescribable emotions you've made me feel. And perhaps writing for you would be able to justify my honesty and sincerity.
To the one who's 2,000 km away, to the one whom I have finally met, thank you. Thank you for your company and for being you. Thank you for the nights we spent laughing and talking on the phone despite knowing that you have an exam the next day (and I'm still crossing my fingers and hoping really hard that you wouldn't fail because of me!). Thank you for brighter and better mornings, waking up to your messages; and if I'm lucky enough, waking up to your voice (although I'm not really a morning person, and waking up at 5am just feels torturous, but with you, I didn't seem to mind.) Thank you for your interesting stories and jokes (which can sometimes be very weird, but at least I laugh at them.) You are, altogether, my ephemeral blessing.
READ: 5 Things You Can Do Online With Your Long Distance Bae
I enjoy how you make me feel. There are moments when I feel horribly insecure because a part of me tells me that this isn't going to last at all. But thank you for reassuring me not to mindlessly assume things, and just trust and enjoy the little moments we share.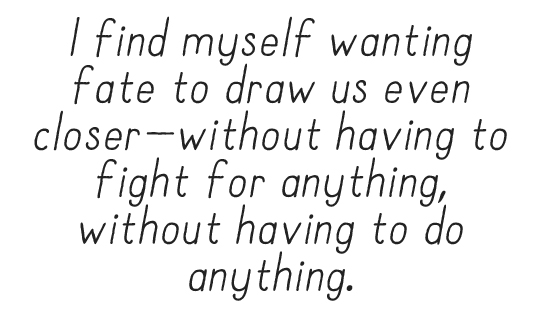 ADVERTISEMENT - CONTINUE READING BELOW
I remember how you asked me about tadhana. And how I said that I do believe in fate—that no matter how hard you fight for it, if it's not meant to be, it won't be. And somewhat, somehow, I find myself wanting fate to draw us even closer—without having to fight for anything, without having to do anything. And it's weird how I want it so much.
READ: Us the Duo on How Music Helped Their Long Distance Relationship
I'm pretty sure you have exchanged a lot of sweet nothings with other girls before. But a part of me wants to stand out in a certain way; a part of me wants to be truly remembered as someone who truly loves you and cares for you; someone who was extremely honest and someone who genuinely enjoyed your entire existence. Someone who made you feel something. Someone who gave you something to look forward to despite the distance.
I still can't believe the fact that you never had a girlfriend since birth. Whoever your first and last would be, I have to say that she is going to be oh so lucky and blessed to have you.
Oh, and one last thing: I love you.
Written by Kreisha Daza. Got your own story to tell? Drop us an email at candymagazine @gmail.com! We'd love to hear what you have to say. If you're lucky, you just might get published in this space, too! Please indicate if you want to remain anonymous.