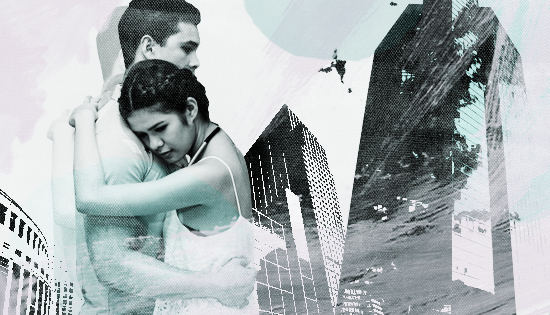 I love you, but I refuse to admit it.
It was just a simple crush at first. The kind that makes you giddy when he's around, but nothing soul-deep level. It was supposed to be just like that.
But destiny is playing tricks on me. In the end, I fell for you. Yes, I am in love you. And even if I deny it to my friends, the people who know me, and even to myself, I know it shows.
READ: A Recipe for Love
I hate how much I care for you. I hate why I'm upset when you're upset. I hate how emotional I get when I see you. I hate how much I get hurt when you mention the person you love. I hate that even if I tried my hardest, I still fell for you. I hate you, I hate you, I hate you. But the truth is, I don't hate you all.
My heart yearns and mourns for you at the same time. I am dejected beyond belief, because I don't know how to handle it. I love you so much it physically and emotionally pains me to see you. I love you so much that I burst into tears whenever I see you, yet you don't know it. I love you so much, it hurts.

ADVERTISEMENT - CONTINUE READING BELOW
But I still refuse to admit it because you don't feel the same way. And I don't want to bother you. You said it doesn't matter who falls first, just run? No, I won't run. Loving someone is already a risk. If I run, the ghost of my past will just haunt me and I'll just run in circles. I don't demand you to love me back, and I'm okay with our situation. I won't run. I love you and I won't leave you and run. I'm going to be there to pick up the pieces once the person you love breaks your heart, or support you when you two become a couple. Your happiness comes first. And I know someday, I will see you as a friend and nothing more.
I'm sorry if I can't say it personally, but I love you. I really do and you don't feel the same way. Someday, I hope I could say, "I loved you". I might not be okay today, but I know soon I will be.
Written by Franczesca Dela Cruz. Got your own story to tell? Drop us an email at candymagazine @gmail.com! We'd love to hear what you have to say. If you're lucky, you just might get published in this space, too!