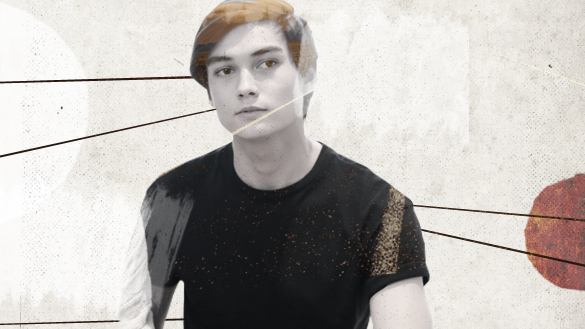 I know you didn't mean it. Neither of us were expecting things to end up this way. Neither of us were expecting to meet each other, fall in love, and have to end it so suddenly. Neither of us didn't mean for it to happen, but it did.
You used to tell me that I was one of the few people you really trusted, so much that you shared your personal stories with me those late times back in school. You spoke fondly of your friends, and I knew they were a big part of your life. Having a distant relationship with your family isn't easy, and the way you were still able to keep yourself together made me admire you so much more. I remember when I would freak out over the littlest things, and you had the rare ability to calm me down instantly. That was one of the reasons why I fell for you. You keep yourself reserved but yet know how to open up when it matters, all the while being able to calm me down and cheer me up in times of crisis.
ADVERTISEMENT - CONTINUE READING BELOW
READ: First Love
Despite still believing in the way love stories and experiences should be like those in cliche films and movies, no matter how unrealistic, I never would've expected for some of them to actually happen to me. Take long walks, just chatting endlessly about anything and everything, go to a concert together, go stargazing, have special moments along gardens, oceanside, and even the streets of the city. It all seemed so surreal at the time that I didn't even notice how fast time just flew by. It really is a different experience when you're in love.
ADVERTISEMENT - CONTINUE READING BELOW
But of course, most good experiences never really last, do they? We both got busy, with us in our different classes and extra-curricular activities. We still took the time to keep in contact in every way that we could, even savoring those few classes we managed to have together. Fate was kind to us for a while, and we wanted it to stay that way. However, time moves on with or without you. Before we knew it, our late night conversations started to end too quickly and our contact seemed to become gradually more and more distant. We were technically dating, or what you could call it in this day and age, but we were never official. I always wondered if and when we would ever be. Little did I know at the time, my doubts that never happening were actually true.
ADVERTISEMENT - CONTINUE READING BELOW
You said it was for the best. You said I deserved someone better. Someone who would reciprocate all the immense love that I give. You said I was everything you've ever wanted, and yet it still wasn't working for us. You said you were sorry about a million times, and that you wished it didn't have to end this way.

ADVERTISEMENT - CONTINUE READING BELOW
I could say we rushed into things too quickly. With so much going on at that time, maybe we just needed something new and different to escape reality from. A honeymoon phase can only last for so long. I could say that maybe we should have focused more on school work and slowed it down, so we could work more on it in the summer. I could say that I should hate you for hurting me like you did, but that would be pointless cause I don't.
I could say a lot of things. But the one important thing I want to tell you, if ever you are reading this, is that I know you didn't mean to break my heart. You're a genuine, sweet person, who just incorporated the sad fate of falling out of love. Unfortunately, I didn't have that fate as well at the time. I know we both didn't want things to end up this way, but I still thank the heavens that we were able to cross paths, even just for a while. Whatever our futures holds for us, we'll never know. But someday, I know we'll both be happy with our lives, with or without each other.
ADVERTISEMENT - CONTINUE READING BELOW
Sent in anonymously. Got your own story to tell? Drop us an email at candymagazine @gmail.com! We'd love to hear what you have to say. If you're lucky, you just might get published in this space, too! Please indicate if you want to remain anonymous.