Staying at home became too much. So I went out as much as I could. The places we've been to reminded me too much of your presence, so I tried to explore the unknown places of the place you left behind. I found the beauty of being alone this summer. Whether it was looking for a part-time job or exploring an old bookshop downtown—the things I thought I'd never do alone. I did them all because I wanted to get rid of you completely. Trying to forget the memories from the first two weeks of summer. Trying to forget the tiny glimmer of hope that once summer is over, you'll be back. Though I knew deep within that it was simply impossible.
The people who left won't be the same as they were when you said goodbye before boarding the plane. The same goes for the people who stayed. They won't be the same person as they were when I held back saying "I'll miss you, come back soon" on the other end of the phone and I summed it all up to "Ingat ka" hoping you'd get the idea.
ADVERTISEMENT - CONTINUE READING BELOW
Summer really did hurt but for just a little while. I learned that it's your choice. If you want to hurt and be in pain or move forward. I chose to go because for the first time in my life, I realized that I deserve better. I always believed that what I have is what I deserve, but that simply isn't the case. I deserve to be happy and though you gave me happiness, that was temporary. You made me think that I deserve better than temporary.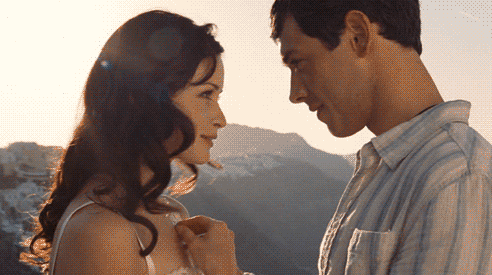 Warner Bros. Pictures
Thank you for everything, for listening to me that night, for being the great friend that you are, and for showing me my worth and making me realize I won't find it from you. I'm happy with the way it is now. I hope you are, too.
I remember not too long ago, a friend told me that you might not come back because the only person who wanted you to come back, the one waiting for your return, is no more. I guess that's right. But when you leave where you are now, someone will be waiting for you to come home. Someone whom you love and loves you just the same and from where I'm standing, she's been waiting all along.
P.S. Thank you for giving me summer.
Sent in anonymously. Got your own story to tell? Drop us an email at candymagazine @gmail.com! We'd love to hear what you have to say. If you're lucky, you just might get published in this space, too!
ADVERTISEMENT - CONTINUE READING BELOW