Features
From Our Readers: Here's What Waiting Looks Like
You called me to come because you wanted to talk for one last time.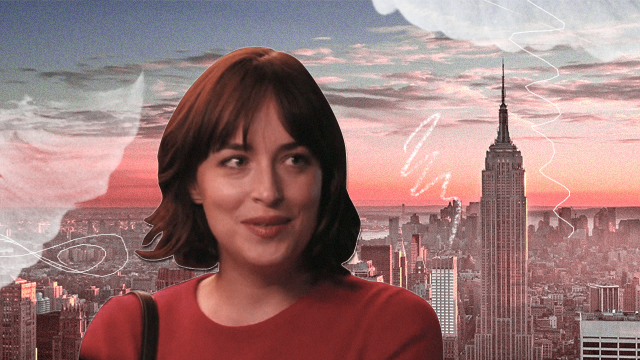 ART Trixie Ison
I still remember the last time I saw you. You stood in front of my house with your hands in your pockets. You called me to come because you wanted to talk for one last time. I rushed and found you standing there, waiting for me with your usual half-smile. Your dad's car was behind you and I knew that inside was your luggage that I helped you pack the night before. You handed me your external hard drive and told me to download as many movies as I can so that we would have something to watch when you get back. We awkwardly hug for a few minutes and then you leave.
The day after, I woke up and tried to look for signs around me that would make me feel like you were gone. But there weren't any. The sun was still up. Breakfast is the same as always. And WiFi connection at home still lagged sometimes. There was no rain outside my window that made the perfect background for my moping with emo songs now that you were gone. Life around me still went on. Even if I didn't want to.
ADVERTISEMENT - CONTINUE READING BELOW
Life around me still went on. Even if I didn't want to.
It upset me how little change there was when you weren't around. I was waiting for waiting. I was waiting for the mopey, sacrificial, lovesick kind of waiting that I thought I would experience. I was waiting for the aftereffects such as crying and inactivity. I was waiting for the rest of my body to get the memo from my heart that something was missing. I was waiting for everything to show me how diminished everything else would be without you.
But it didn't.
Because in reality, that was not what waiting looks like. Waiting was not about being stuck. Waiting was growing up yourself while knowing the other person is doing the same thing too. Waiting was not endless days spent moping around. Waiting could also be going out, meeting new people—widening your circle. Waiting was not the world falling down on you. Instead, it is looking forward to something that would happen and making the best out of what is happening. Sure, sometimes you get lovesick but you can also have enough assurance from the person from the other side of the world that it is not all futile. Waiting is waking up, facing the day ahead, and telling the other person about how your day went and them sharing their own story. Waiting is not just about distance, or time. Waiting is about having memories that propel you on as you anticipate the coming chapters ahead.
ADVERTISEMENT - CONTINUE READING BELOW
Sent in by Ledda Marie Tuazon. Got feels? Submit your story here!
What if CLOY is really based on a Pinoy teleserye?
Have you tried this internet-famous drink?
The local brand has partnered with charity organization Give PH to help with the donations.
If you're desperate for a cut, YouTube is your best friend.
She recently sang it again during an Instagram Live with husband Taylor Goldsmith!
They also had a short jam session!
"I was genuinely afraid I would die, because that is what it felt like."
If you haven't already picked up on that.
It'll be just like the good, old days-except now, you can watch it any time, anywhere.
Molo has since posted his public apology online via Instagram stories.