Features
From Our Readers: Hello, Thank You, and Goodbye
I'm sorry that we can't be together.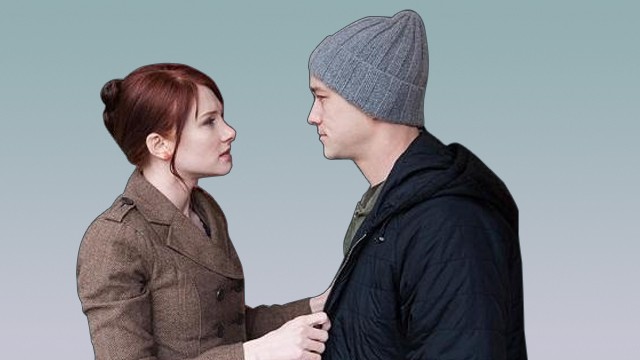 ART Trixie Ison
Hello.
This. This is where we started. With a simple hello. Funny how we met online, right? I never knew that on that October night, the night I was waiting for my father from work, I'd meet you. And I never knew you'd be this important to me. Considering that we haven't even seen each other yet. We haven't laid upon each other's eyes before. We haven't heard each other's voices in person. We haven't been in one place together. And now the chances of doing all these are getting lower. All because I admitted that I like you back. All because I confessed that I'd like to be with you too.
Thank you for giving me the butterflies.
I still remember that whenever you'd send a record of yourself playing the keyboard for me, I'd play it on replay. It was perfect to me. Every single note. And whenever you'd send a picture of yourself for "a good night's sleep", I'd tease you. But I'd stare at it for a long time before going to sleep. Whenever you'd text me cheesy lines, I'd tell you they gave me nothing but they sent fireworks to my chest and I even used them in my story. The story I was writing about us. Whenever you'd call me, I'd close my eyes and pretend you're beside me, holding me tight.
ADVERTISEMENT - CONTINUE READING BELOW
CONTINUE READING BELOW
Recommended Videos
Within those three months, I have learned that you're a bragger. A big bragger. You'd brag about your new bluetooth earpiece, how low and high your voice range is, and what I like best, you'd brag about your knowledge. You're smart. You really are. Good luck on studying on either Toronto or San Diego. I know you'd end up succesful wherever you study. You're also very sweet. VERY VERY sweet actually. You'd always check if I had already eaten, you'd make sure that I got home safely, you'd ask how my day went, and my favorite is when you'd suddenly compliment me. I'd tell you about something and then suddenly, you'd tell me how pretty I am. No. Actually, I recall you telling me how gorgeous I am. You love saying that.. but I love hearing that better. The best thing that I have learned about you within those three months is how passionate you are when loving someone. You spilled how hard it is to love someone who didn't love you back. You told me how pained you are after you and your girl have parted ways.. and here I am now. Telling you how painful it is to let you go.
ADVERTISEMENT - CONTINUE READING BELOW
I still find it cute when I realize that what made me fall into you was when you told me that a gay man was starting to creep you out. But you can't do anything about him because his boss has a lot of things to do for your education in Toronto. So we decided to tell him that we're together, for him to stop. And eventually, he did. Ever since that night, we'd call each other boyfriend and girlfriend. Then I started falling. I opened up to you and confessed that I liked you back.
Things started to change. You called more often, you became more sweeter, and most of all, as corny and cliché this is, we'd call each other hubby and wifey, bacause we liked JaDine. Now, whenever I see a billboard, a poster, a commercial, an ad, even a fastfood chain, I'd remember you and be hurt.
ADVERTISEMENT - CONTINUE READING BELOW
Sorry. If I couldn't give you what you deserve; Love.
I'm sorry that we can't be together. I'm sorry for not being able to fight for you. I'm sorry for offering you my friendship, because I can't afford love. Again, it's not my parents who I'm following here. It's the church. And if it decides that we can't be together, we can't do anything about it. You told me to fight for you, to fight for us. And you know how much i want to. But I just can't. I can't.
I'm going back to Thank you.
Thank you for all the firsts. You were the first guy I confessed to. You were the first guy to love me back. You were the first guy to play the keyboard for me. You were the first guy who attempted to meet my parents. You were the first guy to make me cry.
ADVERTISEMENT - CONTINUE READING BELOW
I'll never forget you though. Not only because your name is the month I was born, but because within those three months, you gave me the feeling of being fully alive.
Goodbye.
Sent in by Alyssa Dela Pena. Submit your feels, too!
Have you ever heard of the *Off-Facebook Activity* tool?
At The British School Manila, students use social media to foster a sense of belonging.
Here's a little throwback that will make your day!
The security issues detected "may have been actively exploited" by hackers.
"No matter how hard we tried to make it work, it wasn't meant to be."
Take your pick from this list of self-care apps and mood trackers.
It's happening in stores and online!
It isn't an easy feat even for the regular students like us.
In case you're curious about what kind of jobs are currently available in the market.
For when you're feeling adventurous.
You can spend Happy Hour watching the sunset!
From The Candy Bulletin Community