Features
From Our Readers: Happy Endings are Just Stories That Haven't Ended Yet
Thank you for making me feel special, even just for a short amount of time.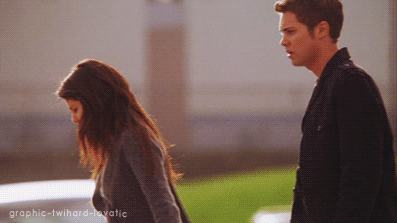 This letter is dedicated to the person whom I thought I'd have a happy ending with.
I knew that it would hurt if I saw you again. But I went there anyway, because I wanted to see you. Call me a masochist but I was just following what my heart wants. That time, there was a feeling that I had to tell you how I really feel for the last time.
A day before that event, I was thinking about how you would react when you see me. There was already a scene playing in my head: You would be surprised, then you would approach me. You would ask for my forgiveness and then I'd cry and I'd forgive you. I'd hug you tight while crying my tears of joy.
Sadly, "happy endings" don't really exist. When I saw you that night, my heart cried for you. I wanted to talk to you but I never did. I was waiting for you to talk to me first. I was surprised that I still had my pride. I was holding back my tears because I didn't want you to see that I was weak, but my eyes never lie. You saw right through me and then you knew that I was still in love with you. It was really painful and awkward. We just looked at each other for a few seconds and that was it. I couldn't look at you anymore because I saw how cold your eyes were towards me. Again, I was faking my feelings. I pretended that I hated you but deep inside I still loved you. Then I heard your voice. God knows how much I miss your laugh. I wanted to cry, I wanted to hold you, but I thought to myself: If you still cared for me, you'd be the first one to approach. My pride was taking over me. Unfortunately, it was clear that you didn't care about me anymore.
ADVERTISEMENT - CONTINUE READING BELOW
CONTINUE READING BELOW
Recommended Videos
READ: If Ever We Break Up
There are regrets lingering inside of me. If I talked to you, perhaps the ending of our story would be different. That night, wherever I went, you were always there. Perhaps it's a sign that I should really be the one to approach you first, but I didn't. I didn't grab the chance. There's a voice inside of me telling me that I should have. Just like in the video games, maybe there was an alternate ending to our story but I didn't unlock it.
I realized fairy tales are never going to be reality. The story that I wanted ended differently than I expected. You looked happy without me. I'm relieved, really, because you decided to continue living even though you told me before that you couldn't find any reason to live anymore. I'm glad, and at the same time, crushed. It hurts me to see you happy even though I'm not on your side. When you left me, you took a piece of me and now I'm not complete. You looked like you already found your missing piece and you don't need me anymore. It breaks my heart, but I should continue living just like you. Eventually, I'll find my own happiness, but I'll never forget my happiness during our times together.
ADVERTISEMENT - CONTINUE READING BELOW
I love you. Thank you for making me feel special, even just for a short amount of time.
Sent in anonymously. Got your own story to tell? Drop us an email at candymagazine @gmail.com! We'd love to hear what you have to say. If you're lucky, you just might get published in this space, too!
Time to unwind with 1/2 of the Gaya sa Pelikula love team.
Everyone has gone digital.
She's playing the role of Star Vixen!
I didn't know I needed this until it came out...
They share tips and stories of their ups and downs to motivate you throughout the process.
Bookmark these fashion formulas to make the most of your one-piece swimsuits all year round!
Put these titles on your watch-list.
A capsule coffee machine for P2,999? Sulit!
It takes five people to make one!
See how this homeowner carved out an office space in his tiny bedroom!
His tweets are forever benta!
From The Candy Bulletin Community