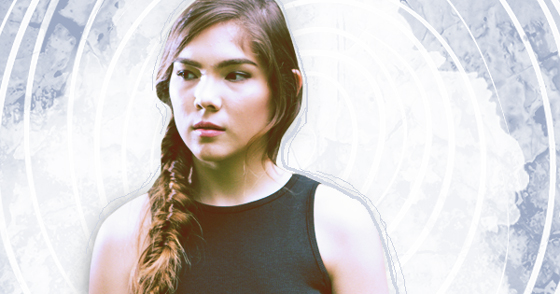 So this is it. This is what they are talking about. The part where talking about you doesn't hurt anymore. No, there's no lump building in my throat as I type these words. No, there aren't tears forming at the bases of my eyes. No, my hands aren't shaking anymore (except for the fact that I had iced coffee earlier and that made me shake so much) but no, it isn't about you. It's not because of you this time. And I have never felt this way before. I've never felt this light, this happy. I've never been this happy.
I'm not saying that you brought sadness. That's a very hypocritical thing to say that you brought darkness into my life. No, it isn't like that. You gave me too much light I can't even see everything that surrounds me. You gave off too much light, it blinded me. That blinded me and planted an idea in my head that you were the only person that would fit in my life. And so I chased you, and the chase brought a lot of things. Beautiful things, but that depends on how you view everything that happened between us. Rekindling the memories, our memories if you would consider, is something that was hard for me to do back then. I just can't move on without thinking of how stupid that birthmark on your neck is. I can't stop thinking of how ugly you are when you cry. I just can't stop thinking of all of your flaws and realize that I still love you despite knowing that. But now, it feels like it was a passing thing, a phase. Something that I had gone through with a few bruises and bandages on my heart, but I was able to walk and stand tall.
ADVERTISEMENT - CONTINUE READING BELOW
I realize that you aren't supposed to wait for someone to love you back. You're here to love someone even if, in the slightest hope, they won't do the same. You love them and that's it. Do not beg for love because it won't be as satisfying as you wish it would be. I know. I just know. You need to spread that love inside your little heart. Don't contain it. There are nights you'd feel you might burst from all the feelings jumping at once. Darling, let them. Let them dance around the person with brown eyes and big hands, bigger and stronger than yours. Let them dance. Let them dance to the beat of your heart or to that thump in your chest. I knew. I let them be. And that person with brown eyes and big hands, his heart was dancing for someone and it wasn't me. But I let them be; it's not our fault that we have loved someone. It's not his fault that he doesn't feel the same way. There was no one to blame. And I guess sometimes, it is right to feel this way.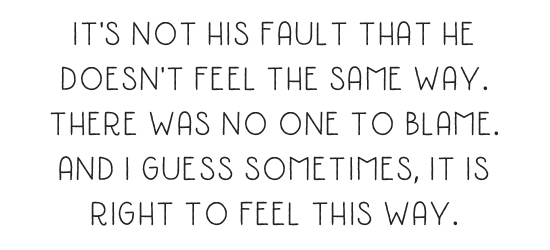 This is what they are talking about: Acceptance.
 Accept the fact that even when the river flows into the sea, sometimes, some things won't go the way you thought it would be.
 Accept the fact that you are a work in progress, still in the process of becoming "someone." You're able to stand tall.
I'd never say "it's just a heartbreak" for we've all had our hearts broken by someone dear to us. It's not just heartbreak. It was terrible and painful and truer than true. It isn't just a heartbreak, but take that terrible thing, build it into a priceless lesson of understanding people and what they would and what they wouldn't do for you. It hurt. I was lying if I said it didn't. It hurt, but it ended. The pain was there, but it doesn't hurt that much anymore. It was painful in a weird and beautiful way.
Sent in anonymously. Got your own story to tell? Drop us an email at candymagazine @gmail.com! We'd love to hear what you have to say. If you're lucky, you just might get published in this space, too! Please indicate if you want to remain anonymous.