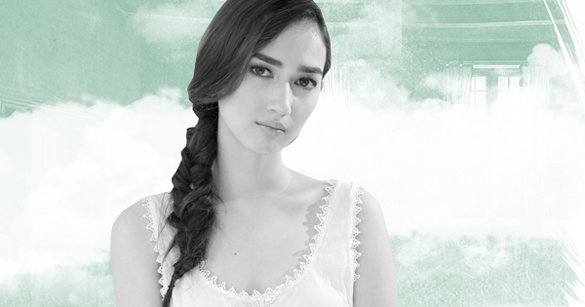 I loved you, I know I loved you and that's it. I know it's all over now. What we had was something genuine but I knew it wasn't something that would last forever. Sorry you got left behind because I became so selfish deciding for the both of us thinking that it was for the best when in reality it really wasn't.
At that moment I was so sure. Nothing and no one could stop me. But now that you've been gone for a while, now that you have been out of my sight, why won't you leave my mind? I keep on thinking about you, you always appear in my dreams and I hate it. I hate how much I miss you, I hate how much you made me realize what I had when you were mine. You made me realize what I lost. Why now that I can see you happy and better off without me?
ADVERTISEMENT - CONTINUE READING BELOW
READ: It Used To Be Us
Is this regret? I'm really not sure. But the only thing I'm sure of is: I want you back. I want you back but I can't do anything about it.

Every time I see you I just want to hug you and tell you stories about how I've been and all those nonsense stories you used to enjoy, but it's all so different now and nothing was the same. I thought I would be happy by now, but it turns out that I'm not. I'm sorry and I apologize for causing you so much pain when I left but now I ask you, can you please come back? It's not that easy I know. Oh, how I wish can you love me again.
READ: I Should Have Listened
I was never so sure of my feelings and decisions since you've been gone but I know the blame is on me. Maybe this will forever haunt me.
Sent in by Phoebelle Umali. Got your own story to tell? Drop us an email at candymagazine @gmail.com! We'd love to hear what you have to say. If you're lucky, you just might get published in this space, too! Please indicate if you want to remain anonymous. We're also looking for artwork and illustrations to use with the stories, so please send some in if you want to be featured!